---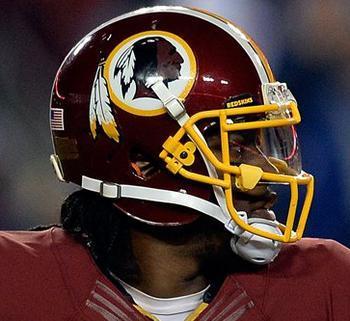 Back in the day, consumers organized boycotts on behalf of embattled minorities, environmental issues and so forth.
The boycott of the Montgomery, Ala., city bus system helped get the civil rights movement rolling, and the grape boycott gave farm workers a leg up.
But consumer boycotts have lost a lot of steam since then. Take the Washington Redskins. For years, fans, non-fans and assorted do-gooders have earnestly and, later, angrily called on the National Football League team to change its name. Attempts to organize boycotts haven't made it out of the end zone.
Just a few weeks ago, the United Church of Christ's Mid-Atlantic Conference announced a boycott of the team and called on other churches in the D.C. area to do the same. The answer, so far, has been a resounding silence.
Billionaire team owner Dan Snyder has angrily refused, saying he would "never" change the name and claiming that Native Americans don't find the term "redskins" offensive.
The term, of course, refers to the body parts of Native Americans that were collected by federal troops during the Indian Wars that raged for more than a century during the settlement of the American West.
Native Americans may have had a derogatory term for the scalps they sometimes collected from white people but, if so, it's not in common usage and certainly isn't used in interstate commerce.
The PTO speaks
Amidst all the back-and-forth, five Native Americans filed a petition with the U.S. Patent and Trademark Office asking that the team's trademarks be vacated on the grounds that they are "disparaging."
The PTO agreed and has canceled the team's 6 trademarks.
"We decide, based on the evidence properly before us, that these registrations must be cancelled because they were disparaging to Native Americans at the respective times they were registered, in violation of Section 2(a) of the Trademark Act of 1946, 15 U.S.C. § 1052(a)."
Most likely, we haven't heard the last of this. The PTO issued a similar ruling back in 1992 and it was reversed after the Redskins' lawyers appealed.
Some Redskins fans took to social media claiming the PTO ruling infringed Snyder's free speech rights. However, the ruling means only that the federal government no longer grants ownership of the term "Redskins" to the team.
Theoretically, the team could continue to use the name without trademark protection but it would then be unable to claim royalties from the sale of sweatshirts, caps, beer mugs and other spoils of war.
---