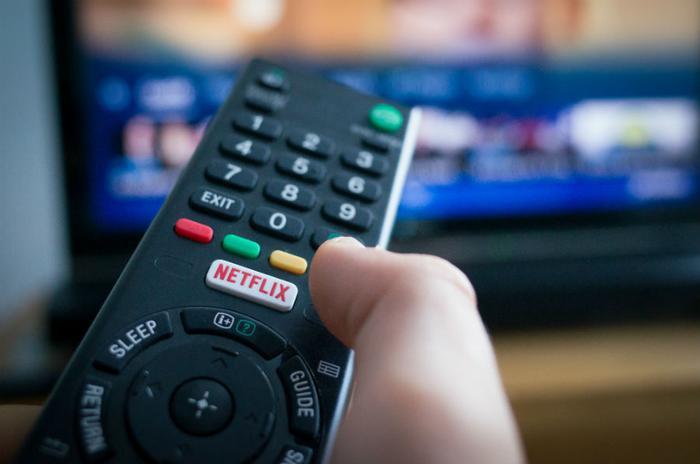 According to a report from BloombergNews, Netflix, HBO, and others are about to set out on a hunting expedition for password-cheating consumers. The companies are loaded for bear, too — forming an unofficial coalition to crack down on password sharing and trying to find a way to re-color the gray area that is allowing subscribers to share in the first place.
"You're not scared, are you?" Netflix Co-Founder & First Netflix CEO Marc Randolph told Yahoo Finance's YFi PM.
"Well you know there's abuse and that's not fair," Randolph added. "But, the whole time you want to make it easy for people to be flexible. You know, we travel (and) we have family that's living in different places… from the very beginning it was like this, (and) you don't want to put in place barriers that impede people who are trying to do the right thing."
Where the confusion lies
There are a couple of gray areas that might turn from lines in the sand to concrete barriers if Netflix decides to play hardball.
Household vs. family. In its terms of use, Netflix states that its "service and any content viewed through the service are for your personal and non-commercial use only and may not be shared with individuals beyond your household."

That begs the question of what qualifies as a "household," what qualifies as a "family," and what doesn't. Even Randolph used the word "family" in his interview. One reader responded to Yahoo's coverage of the story by doubling down on the deductive reasoning that "my brother lives at his own place. He's still my family... and my Netflix account is for my family."

The number of screens used. Another conundrum is the number of screens Netflix allows users to watch its service on. In its description of its Premium plan, the company says that all plans "offer unlimited TV shows and movies, on as many devices as you want" instead of saying that its plans "offer unlimited TV shows and movies, on as many devices as you want as long as those devices are used from the same location."
Netflix is not alone in this fight for eyeballs and billfolds. Reviewers at ConsumerAffairs have also expressed similar concerns over how terms like "family" and "unlimited" are advertised, how streaming companies define those terms, and on how they might lay down the law by using those definitions as weapons.
"I understand that Hulu wants to limit the sharing of their services between people when someone is only paying for one account," wrote one reviewer. "However, I travel for a living and … now I would be able to continue watching my shows live when on the road. However, within 3 days of using liveTV on "unlimited" devices (paid extra for this as well) it became apparent that they may have an issue with truth in advertising."
And that consumer's perception of the truth? "Yes, I can utilize liveTV while traveling but am only allowed to do that 4 times a year - well, that is also not quite true. You see, they limit your 'unlimited' ability to just one IP address. If you travel you can change your location 4 times a year, but included in those 4 times is the change back to your actual home location. So essentially you are just limited to traveling with their service twice a year."
Too much money to leave on the table?
The root cause for potentially shutting down password-sharing is, like many other things, money. Password-sharing has become rather commonplace —  recent surveys found that anywhere from 20 to 27 percent of U.S.-based Netflix users are more prone to share their subscription with others living outside their household. The lost revenue from those shared accounts is apparently costing Netflix and its streaming peers more than company executives would like.
How much are we talking about? ConsumerAffairs ran the math on what Netflix may be losing using the factors of a) its annual subscriber base of 151 million; and, b) what would happen if the company could cut its number of password-sharing users from 27 percent to 26 percent. 
Assuming all of those extra users signed up for a Premium Netflix plan of their own for $15.95 per month, Netflix would stand to make just over $24 million more per month, or nearly $290 million per year. 
What consumers can expect
Vegas isn't publishing odds on this predicament, but something is likely to happen to the chagrin of consumers. However, what that something is could be anyone's guess.
"A couple of the techniques that they've discussed are doing things like making you change your password pretty regularly to make sure that you know friends can't just store the password," said Bloomberg's Lucas Shaw in a video interview. 
"They have also talked about using what's called have two-factor authentication where in addition to logging in with your password you then have to get to a text message to your phone to log in with through the course make it so that only the core of the person with the credit card and with that phone number assigned to that account could use it."
However, if those measures don't get the streaming services the clampdown they'd like, Shaw says that more extreme measures are being discussed like fingerprint-identity. "I say that is pretty unlikely because that would be really cumbersome for the user. I know Netflix already will if they see an account that they think is violating or is using too much of a password. Where they'll kind of send an email saying is this really your account sort of gentle reminder that maybe you're breaking the rules," Shaw said.
Another industry observer — Jared Newman of Cord Cutter Weekly — tweeted that the consumer might have about a year of breathing room before the "draconian stuff" kicks in. "Hardly anyone (except maybe Charter) wants to do anything that pisses off paying customers, which thumbprints and 2FA (two-factor authentication) almost certainly would," he said.