---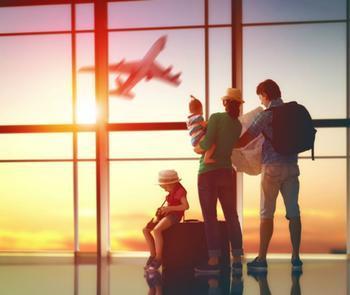 Despite complaints about the unpleasantness of air travel, and the addition of fees in recent years, airline passengers are giving carriers their best ratings in 10 years.
The J.D. Power and Associates 2016 North America Airline Satisfaction Study credits lower fares, better on-time arrivals, and a reduction in lost luggage for winning over the flying public. It says investments in improved in-flight services, such as Wi-Fi, hasn't hurt either.
"While the perception of the airline experience still has a lot of room for improvement, there is notable progress in terms of satisfaction among the highest-ranked airlines in the study due to their keen focus on meeting or exceeding passenger needs," said J.D. Power's Rick Garlick.
He says airlines are paying attention and taking action when customers complain or make suggestions. He credits that responsiveness for increasing satisfaction across all touch points of the passenger experience.
Better reviews
The improvement can even be seen in ConsumerAffairs reviews, which tend to often focus solely on an airline's shortcoming. But Mark, who took a Delta flight from Austin to Atlanta, was mostly complementary.
"My experience with Delta over the years has been mixed at best," Mark wrote in a ConsumerAffairs post. "They did very well this time. The MD-90 outbound to ATL was a bit cramped and noisy, but the flight was on time. No luggage problems. The B757 back to AUS was very comfortable. Ground and cabin crews were friendly and attentive. A good experience, I am pleased today."
"Airlines are making positive strides by adding value to its products and services with newer and cleaner planes, better in-flight services, improving on-time arrivals and bumping fewer passengers from their flights," Garlick said.
For airlines seeking to improve their standing, he says investing in product and service improvements now may reap big rewards in the future.
More tolerant of fees
J.D. Power's metric for measuring air travel satisfaction is an index that improved significantly over 2015, hitting its highest point in a decade. It found passengers were more tolerant of fees, perhaps because fares have moderated a bit in recent months.
In-flight service is the area where airlines scored lowest, although it was up 12 points over last year. The airlines that invested in in-flight entertainment upgrades, including more screens, Wi-Fi, and power outlets at seats, benefited most in this area.
Individual winners include Alaska Airlines, which placed first in the traditional carrier segment. Delta was second.
JetBlue took the honors for the highest rated low-cost carrier, edging out Southwest by a single point.
---