---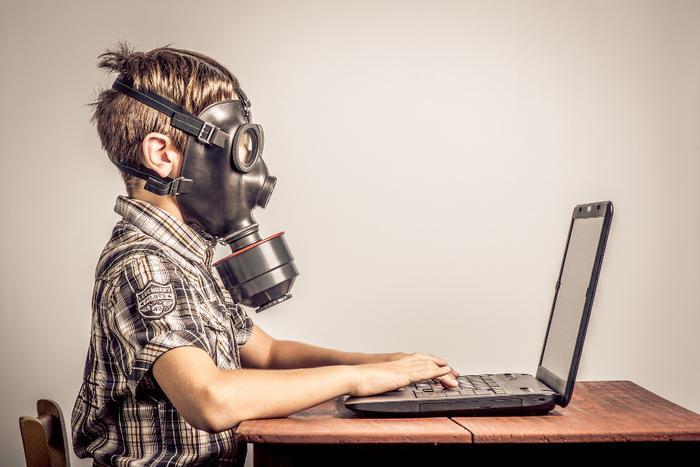 A court in Georgia ruled last week that parents can in certain circumstances be held liable for their minor children's defamatory Facebook pages.
The Atlanta Journal-Constitution first reported the story yesterday, though it actually started back in May 2011, when Alexandria (Alex) Boston, Dustin Athearn and Melissa Snodgrass were all seventh-graders at Palmer Middle School in Cobb County.
Dustin and Melissa started a fake Facebook page allegedly made by Alex. They altered a photo of her using a "fat face" app (which digitally alters photos to make faces appear obese), and also, according to the trial documents,
After Dustin created the account, both Dustin and Melissa added information to the unauthorized profile, which indicated, inter alia, racist viewpoints and a homosexual orientation. Dustin and Melissa also caused the persona to issue invitations to become Facebook "friends" to many of Alex's classmates, teachers and extended family …. and caused the account to post status updates and comments on other users' pages. Some of these postings were graphically sexual, racist or otherwise offensive and some falsely stated that Alex was on a medication regimen for mental health disorders and that she took illegal drugs.
In-school suspension
Alex recognized the digitally altered photo on the fake Facebook page: the un-altered original was a picture Dustin had taken of her at school. So she told her parents, who told the school principal, and the school handled it as a disciplinary measure: Dustin and Melissa admitted what they'd done and served a two-day in-school suspension for their bullying harassment of Alex. The school also sent paperwork home to the parents of all students involved.
Problem was, Dustin and Melissa still didn't take Alex's fake Facebook page down, nor did their parents make them do so. The account continued accepting "friend" requests and didn't come down until April 2012, a couple weeks after Alex and her parents filed a lawsuit against Dustin, Melissa and their respective parents.
The appeals judge noted that:
During the 11 months the unauthorized profile and page could be viewed, the Athearns made no attempt to view the unauthorized page, and they took no action to determine the content of the false, profane, and ethnically offensive information that Dustin was charged with electronically distributing. They did not attempt to learn to whom Dustin had distributed the false and offensive information or whether the distribution was ongoing. They did not tell Dustin to delete the page. Furthermore, they made no attempt to determine whether the false and offensive information Dustin was charged with distributing could be corrected, deleted, or retracted.
The Boston's attorney told the Fulton County Daily Report that Melissa Snodgrass and her father did not respond to the suit, and thus were found in default. Dustin Athearn's parents asked for and received a summary judgment in their favor, but the Bostons appealed and won, so the case is now returning to a lower court for trial.
---