---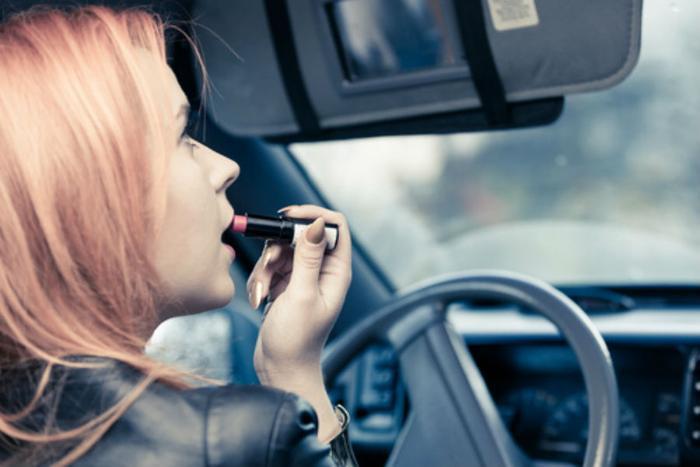 Before being handed the car keys, grumbling teenagers may have to sign a verbal contract stating that they will not use their cell phones, drive with too many passengers, or drive on the highway. But a new poll suggests that — surprise! — teens may not have been listening.
In families where parents reported placing limitations on their teen drivers, the teens themselves sometimes said they did not have those limitations, according to the C.S. Mott Children's Hospital National Poll on Children's Health. About nine in 10 parents report having placed at least one limit on their teen drivers, but only eight out of 10 teens report having at least one driving limit placed on them.
This discrepancy could put fledgling drivers at risk for consequences far more serious than just getting them grounded. Teen drivers, who are vulnerable to distractions while driving and at the highest risk for crashes, often need those limitations.
So what can be done to instill good driving habits into teens? Modeling good driving behavior yourself is a good start, says lead author Michelle L. Macy M.D., M.S., an emergency medicine physician at the University of Michigan's C.S. Mott Children's Hospital. Setting a good example and having clear cut expectations is crucial to turning out a safe driver.
Set a good example
Macy recommends parents model good driving behavior — such as not answering texts while driving — starting when their kids are young.
But as we reported, a 2015 Allstate Foundation study showed that modeling good driving behavior isn't always a parent's forte. Eighty-four percent of parents admitted to speeding (slightly more than their teens), and parents were just as guilty as their kids when it came to talking on a cell phone while driving.
"Teens continue to tell us their parents are the number one influence on how they drive, so as parents we have an important responsibility to model good driving behaviors," said Steve Sorenson, executive vice president of Allstate. "We must find new and compelling ways to motivate teens and parents to engage in safe driving habits."
Setting expectations
Having conversations about safe driving habits can start early, says Macy. Long before their children get behind the wheel, parents can educate them on rules of the road.
And when Sweet 16 rolls around, Macy says laying out rules and expectations is key to helping teens stay safe on the road. Some limitations parents reported placing on their teens were:
Limits on cell phone use:
Requiring teens to park to use their cell phones (86%)

Forbidding texting while driving (73%)

Having cell phone turned off or put away (62%)
Limits on passengers:
Allowing only 1-2 friends in the car (59%)

Allowing only certain friends (54%)

No teen passengers allowed (40%)
Limits on driving times and locations:
No driving after 10 p.m. (61%)

Driving only to/from school, work, or activities (57%)

No highway driving (36%)
A parent-teen driving agreement, which includes rules and penalties for breaking them, can also be helpful.
---