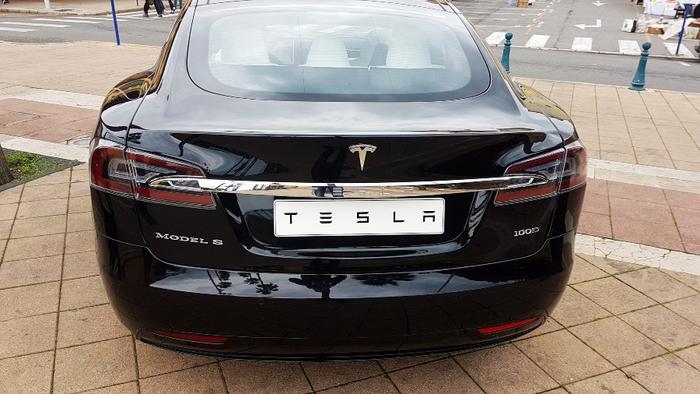 The parents of a man who died in a single-vehicle car crash have filed a lawsuit against Tesla Inc., alleging that their son's Model S Tesla accelerated erratically, causing the driver to lose control and smash into a wall. 
But the victim's parents are laying blame on the vehicle's lithium-ion batteries as the cause of death, not on the accident itself, which they claim as "entirely survivable." 
"Barrett Riley was wearing his seatbelt, and the airbags on the 2014 Model S deployed and cushioned the impact to the occupants," reads the complaint. "The driver's side of the vehicle was largely undamaged...According to the autopsy report, Barrett Riley had no broken bones, no injuries to his head, and no injuries to his body other than the fatal burns. Barrett Riley died inside the 2014 Model S due to the runaway battery fire."
An interesting twist in the case
Ironically, just two months before the accident, Riley's parents asked their local Tesla dealer to install a speed limiter on the Model S that wouldn't allow the car to go faster than 85 mph. Their reason for wanting that wasn't a concern with acceleration, but rather because their son had received a speeding ticket and they wanted to add another layer of protection to his safety.
"However, unbeknownst to James and Jenny Riley, after the Model S had to be taken in to TESLA for service just a short time later, the speed limiter was removed without their consent or permission," the lawsuit claims. 
"Outrageously, TESLA never told the Rileys that it had done so – until after the fatal accident. If James Riley had been informed by TESLA about what it had done to his Model S, he never would have permitted his son to drive the Model S. If the speed limiter had remained in place as the Rileys instructed, the accident never would have happened, and Barrett Riley would be alive today."
Tesla problems continue to mount
Problems with Tesla's Model S are nothing new. Just last year, there was another battery fire-related incident, prompting the National Transportation and Safety Board (NTSB) to open an investigation. ConsumerAffairs has also reported on complaints filed with regulators claiming similar spontaneous acceleration with the Tesla Model S.
A recent poll asking Tesla owners, "Do you have shudder on hard acceleration? AKA death rattle?" Nearly 70 percent responded in the affirmative. There are also claims that Tesla purposely reduced acceleration, but it's unproven if that was the company's way of addressing acceleration-related issues or not.
In all fairness, Model S issues haven't been entirely lost on Tesla. Earlier this year, the company recalled nearly 70,000 2014-2016 Model S (and other models) vehicles, but it was due to airbag issues and not linked with batteries. Also this year, Tesla offered a repair for the front drive unit moving side-to-side more than expected during hard accelerations.