---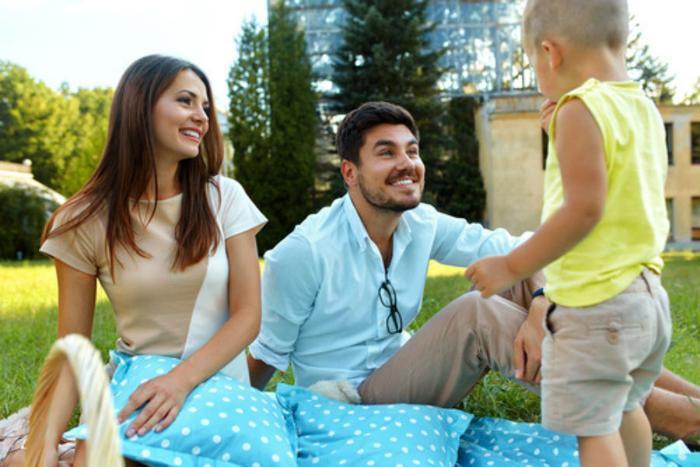 When it comes to clocking quality time with the kids, you may be doing better than you think. A new study finds that parents across most Western countries are spending more time with their children than parents did in the 1960s.
The study, which compared data collected in 1965 and 2012, also resulted in the conclusion that parents with higher levels of education tend to spend the most time with their kids.
To conduct the study, researchers examined one day in the life of 122,000 mothers and fathers. Participating parents used a daily diary to record how much time they spent on child-care activities such as meal preparation, feeding, bathing, playing, reading, and helping kids with homework.
In comparing the data, researchers found that today's busy moms and dads are outdoing parents of previous generations.
Fathers' time quadrupled
Fifty years ago, mothers were spending roughly 54 minutes on child-care activities each day. In 2012, however, moms are logging around 104 minutes daily. And dads have really stepped up the plate.
Fathers in 1965 spent a measly average of just 16 minutes with their kids each day. Today's dads, on the other hand, are spending around 59 minutes per day taking care of their daddy duties.  
"Contemporary fathers -- having more egalitarian gender views -- want to be more involved in their children's lives than their own dads were," said study co-author Judith Treas, UCI Chancellor's Professor of sociology. 
Treas adds that the increase in the amount of time parents are spending with their children is certainly a good thing. "The time parents spend with children is regarded as critical for positive cognitive, behavioral and academic outcomes." 
College Vs. No college
When researchers sorted the more recent data into two categories, parents with a college education and parents without, they found an unexpected difference: less educated moms and dads spent less time with their kids.
College-educated mothers spent approximately 123 minutes taking care of the kids each day, while less educated mothers spent 94 minutes daily.
The same finding held true for fathers. Degree-holding dads spent 74 minutes a day with their kids. Fathers without a degree spent a daily average of 50 minutes on child care.
This finding surprised researchers, because, as Treas explained, "According to economic theory, higher wages should discourage well-educated parents from foregoing work to spend extra time with youngsters. Also, they have the money to pay others to care for their children."
The exception: France
The study authors note that France was the only country that showed a decrease in time spent with the kids. As for why this may be, Treas says there is no clear answer. There are, however, several possibilities.
"No one is certain why the French are exceptional. Public spending on child care is fairly high in France, lightening parental responsibilities. Some experts speculate that the French simply believe children can accommodate successfully without parents making big changes to their lifestyles."
The study was published online in the Journal of Marriage and Family.
---