---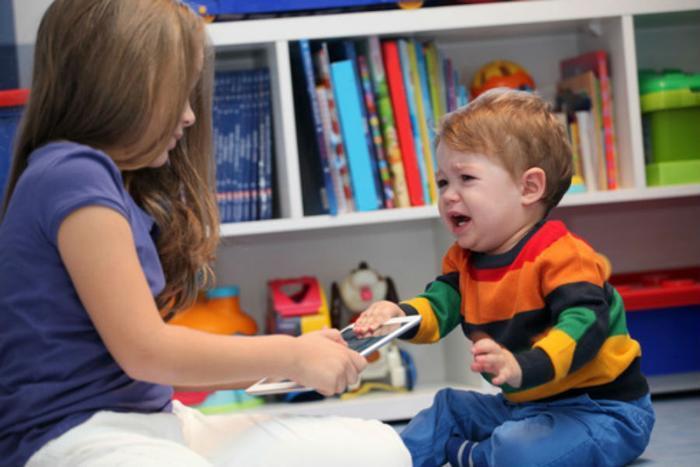 Hand a screaming child an iPad, and in a split second you'll see a radically different child -- one who is calm, quiet, and focused on the screen.
Using mobile technology to help settle a child is a tempting quick fix for any parent. But are parents of "difficult" children more likely to reach for iPads and smartphones? According to the results of a new study, the answer is yes.
The study, led by a pediatrician at C.S. Mott Children's Hospital at the University of Michigan, found that children with social and emotional difficulties in low income homes were more likely to be given mobile technology to calm them down.
Lack of control
Studies have already proven that parents of babies and toddlers with difficult behavior are more likely to use TV and videos as calming agents. The purpose of this study was to see whether the same is true for mobile technology, such as iPads and smartphones.
According to lead author Jenny Radesky, M.D., a child behavior expert and assistant professor in pediatrics at C.S. Mott Children's Hospital, the results of the study suggest a link between the lack of control a parent feels and their use of digital pacifiers.
"We found that the less control and more frustration parents felt over their children's behavior, the more likely they were to turn to mobile devices to help calm their kids down," said Radesky, who conducted the study while at Boston Medical Center.
Impact on development
Radesky says that more research is needed to see whether this relationship between mobile technology and social-emotional development difficulties applies to the general population of parents, as well. She believes excessive device use could have an impact on children's longer-term outcomes.
The dangerous flip side to keeping a kid quiet via use of mobile technology is that there is much less human-to-human interaction. Other studies have already proven that this can have an impact on young children's language and social development, notes Radesky.
But now that screens are cordless and easy to travel with, they play a much larger role in our lives -- a role that can impact families for better or for worse.
"We're interested in identifying the ways that mobile devices sometimes interfere with family dynamics," said Radesky in a statement, "But also how we can use them as a tool to increase parent-child connection."
Potential for engagement
Devices -- as well as electronic toys -- do have the potential to be engaging and interactive. But experts say parents should be careful not to let their kids get stuck in the closed loop of the app or toy.
According to another recent study on the subject (of which Radesky also took part), apps and electronic toys should provide transferrable lessons. 
"Any digital enhancement should serve a clear purpose to engage the child not only with the toy/app, but also transfer that engagement to others and the world around them to make what they learned meaningful and generalizable," concluded the study.
---