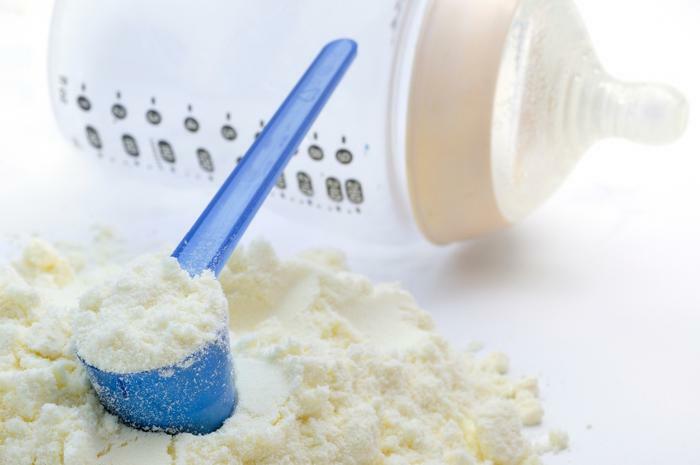 Parents of very young children are reportedly still struggling to find infant formula, with shortages of these products, which began in February, now stretching into the summer. 
The Wall Street Journal cites data from market research firm IRI that suggests about 30% of all infant formula products were out of stock during the first week of July; that's the lowest level so far this year. Reports suggest that shortages remain especially acute in Wyoming, Utah, and Alaska.
The shortages became more severe when the U.S. Food and Drug Administration ordered a recall of infant formula produced at Abbott Laboratories' plant in Sturgis, Mich. The agency ordered the plant to be closed due to alleged product contamination. 
When the plant finally reopened, it shut down again almost immediately because of massive flooding in the Midwest during the spring. This week, company officials reported that the facility had reopened once again.
Some parents have turned to family members in other states to help locate formula. Eduardo, of Miami, says he found a case of formula containing 16 cans and shipped it via UPS to his daughter in Washington, D.C. The box never arrived, and Eduardo believes the formula ended up on the black market.
"Guess what, they found my package opened and all the formula gone," Eduardo told ConsumerAffairs. "And now they are telling me they are not responsible. Give me a break."
Dos and don'ts
In addition to a shortage of products, the Journal reports that consumers are finding fewer choices in terms of brands, sizes, and formula formats. Formula products are developed for specific age groups of infants, and health experts don't recommend feeding formula for one age group to a child in a different age group.
Pediatricians have cautioned parents not to dilute baby formula in an attempt to stretch it out. They also advise against using milk from cows, goats, or a friend or family member's breast milk.
While problems at the Abbott plant made the situation worse, some industry analysts say shortages began to occur earlier in the pandemic. They say parents began stocking up on formula when they could find it, leading to spot shortages on some store shelves.