---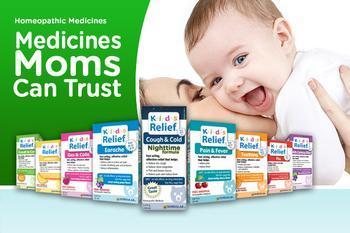 A class action lawsuit filed on behalf of disgruntled parents claims that a homeopathic medicine manufacturer targets children for its "worthless" products sold under the Kids Relief brand. The lawsuit claims that HomeoLab USA has "wrongfully taken millions of dollars" through misleading marketing.
Lead plaintiff Jessica Medina and three other named plaintiffs allege that HomeoLab claims, falsely, that its Kids Relief products provide "safe, effective relief" for colds and flu, Courthouse News Service reported.
"In fact," the lawsuit states, "HomeoLab's products are worthless, and HomeoLab unfairly, deceptively and unjustly enriches itself o[n] the backs of children to turn a corporate profit."
The suit takes issue with the basis of homeopathy, a treatment philosophy that originated more than 300 years ago in Germany, before the era of modern chemistry and medicine. It is generally dismissed as, at best, ineffective by medical authorities.
The National Institutes of Health (NIH) says that there is "little evidence to support homeopathy as an effective treatment for any specific condition" but warns that not all homeopathic drugs are harmless.
In the lawsuit, the parents say that HomeoLab pushes its Kids Relief Flu by claiming that its ingredients -- "autolysate of the heart and liver of the duck" -- relieves flu-like symptoms in children 2 years and over."
"But the heart and liver of a Muscovy duck, at least at the dilutions claimed, can be scientifically and mathematically shown to have no medical value, no biological effect on humans," the complaint states.
The lawsuit, filed in federal court in Fort Lauderdale, Fla., was filed on behalf of the parernts by attorneys Thomas O'Connell and Sheila Zolnoor.
---