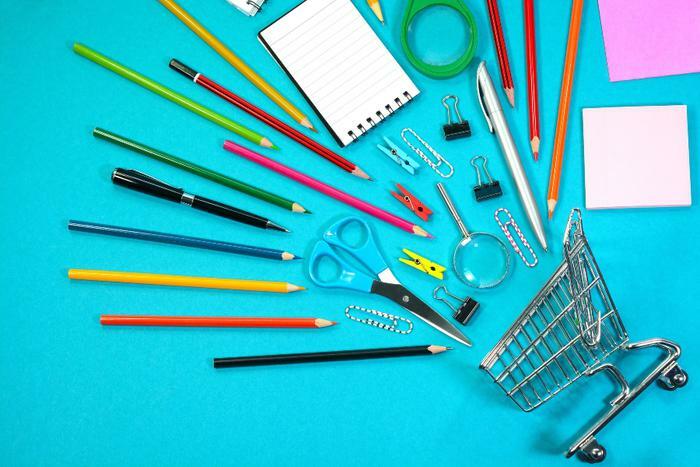 If there was a silver lining of any size in the COVID-19 pandemic's cloud, it was that parents had an easier time saving money on back-to-school purchases for their kids. Now that schools are reopening, 36% of parents say they feel pressured to step up their spending on back-to-school shopping. 
For millennials, that number is even higher. A new CreditCards.com survey found that almost half of that demographic (49%) felt they have to spend more on school shopping than they're actually comfortable with. Their older demographic siblings, Gen Xers and baby boomers, didn't feel the same pressure though -- 37% and 27% of these consumers felt like they needed to spend more, respectively.
Interestingly, CreditCards.com said those numbers parroted what it found in a winter holiday shopping poll -- 46% of millennial parents, 41% of Gen Xers, and 28% of baby boomers felt pressured to overspend.
Is back-to-school worth going into debt?
The poll begs the question of whether overspending on back-to-school shopping is worth it if it results in a decimated budget or high credit card bills. One expert says overspenders are sending their children the wrong signal.
"Making tradeoffs is a key component of being an informed consumer and successfully managing your personal finances," said Ted Rossman, senior industry analyst for CreditCards.com. 
He suggests teaching your kids about money by involving them in your purchasing decisions -- like giving them a budget and helping them prioritize their choices. If your 8-year-old daughter insists on having a notebook, t-shirt, and lunchbox featuring photos of their favorite singer or band, what is she willing to sacrifice on other things like shoes or a backpack?
Keeping back-to-school shopping manageable 
Leslie H. Tayne, a financial attorney and founder of Tayne Law Group, adds to Rossman's suggestions by offering several tips for keeping back-to-school shopping on a sensible path. 
"Take stock of what you already have" is the first move Tayne says parents should take. "For example, if you've got a dozen empty notebooks, you don't need to buy more. Talk to other parents about splitting supplies or pooling gently used but good condition supplies that are no longer needed as kids age."
Next on Tayne's suggestions list is to create a shopping list – most importantly one you can stick to. "Monitor the amount you're spending, as well as how much is left. Have your children join in and let them know the amount you allotted for particular items," she said. 
The next suggestion is to prioritize purchases. "Replacing pants that no longer fit is more important than getting a new backpack in the season's hottest color. Develop an overview of your finances so you can determine the amount you're willing to spend comfortably. Compare your list of supplies to the budgeted amount and get a sense of how much you can spend and which supplies may not fit into your budget," Tayne suggested.
Find ways to save money
If you're a natural-born coupon clipper, you already know the next suggestion: Save money any way you can. "Comparison shop, take advantage of sales, use coupons or online discount codes and sign up for cash back apps, like Rakuten, etc.," Tayne said.
Along the same lines, another suggestion is to buy used goods, such as textbooks and other items. If your child is picky about social status, thrift shops and second-hand stores often feature gently worn clothing that might come with a designer label that can give them the credibility they would like to have.