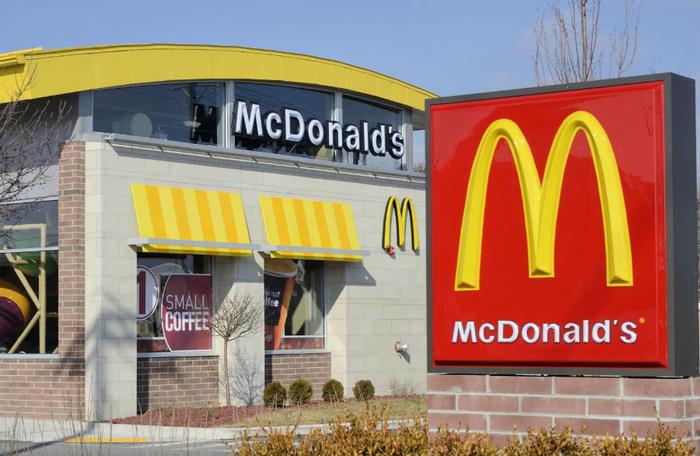 ​More than 100 people in Iowa and Illinois have been sickened from a parasite possibly found in McDonald's salads, regulators from the two states said Thursday.
In Illinois, 90 cases of illness caused by the cyclospora parasite have been reported since mid-May. Iowa has reported 15 cases since late June. One quarter of patients with the parasitic illness had eaten a McDonald's salad prior to showing symptoms of the illness, according to Illinois officials.
"The initial investigation indicates a link to consumption of McDonald's salads produced for McDonald's restaurants. Approximately one-fourth of Illinois cases reported eating salads from McDonald's in the days before they became ill," the Illinois Department of Health said in a statement.
Cyclospora illness
The agency is asking consumers who ate a McDonald's salad since mid-May and developed diarrhea and fatigue to contact a health care provider about testing and treatment.
Symptoms of the illness usually begin about week after consuming food contaminated by the parasite and include diarrhea, with frequent, sometimes explosive, bowel movements, according to the U.S. Centers for Disease Control and Prevention (CDC).
Other symptoms can include loss of appetite, weight loss, stomach cramps/pain, bloating, increased gas, nausea, and fatigue. The illness can last a few days or up to several months.
McDonald's has said it's decided to stop selling salads at impacted restaurants until it switches to another lettuce blend supplier.
"We are in the process of removing existing salad blend from identified restaurants and distribution centers -- which includes approximately 3,000 of our U.S. restaurants primarily located in the Midwest," the fast food chain said in a statement.
"McDonald's is committed to the highest standards of food safety and quality control," the company continued. "We are closely monitoring this situation and cooperating with state and federal public health authorities as they further investigate."
Cyclospora is also the source of a recent outbreak linked to recalled Del Monte Fresh vegetable trays. The outbreak has sickened more than 200 individuals in four states.