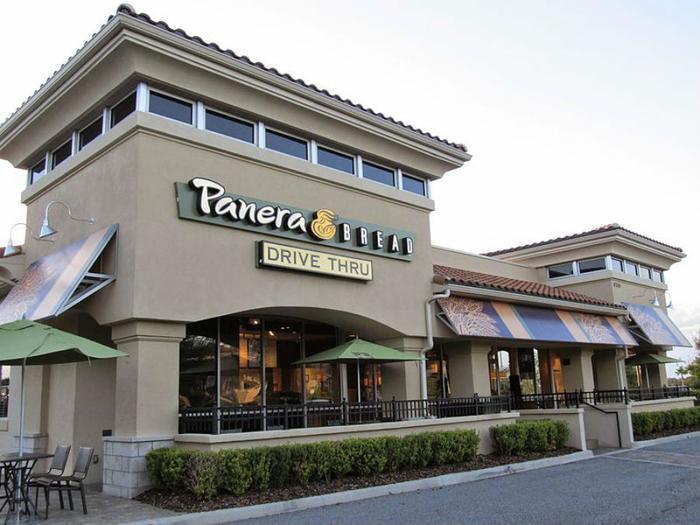 Panera Bread has added flatbread pizza to its menus to give customers more options during the COVID-19 pandemic. 
The restaurant chain said it's seen a steady increase in takeout, delivery, and drive-through orders this year. Many customers are choosing delivery and carryout options for safety reasons. Eduardo Luz, Panera's chief brand and concept officer, said Panera doubled its delivery business in 2020. 
Luz said Panera had already started testing the new menu item before the pandemic. 
"Our guests have been asking for this for years. We think Panera's bread heritage and outstanding ingredients meet both the desire for high quality, crafted pizza as well as a growing customer off-premise behavior," Luz said in a statement.
As of Wednesday, the company has added Cheese, Margherita and Chipotle Chicken & Bacon flatbread pizzas to its menus nationwide. Prices for the new flatbread pizzas will start at $7.99. 
The fast casual bakery-cafe chain has been aiming to boost its dinner sales in recent years by expanding its menu offerings. The addition of pizza is part of that move. 
"As restaurant traffic across the industry increasingly shifts to later in the day, Flatbread Pizzas allow Panera to further compete across dayparts and appeal to off-premise consumer preferences," the company said in a press release.