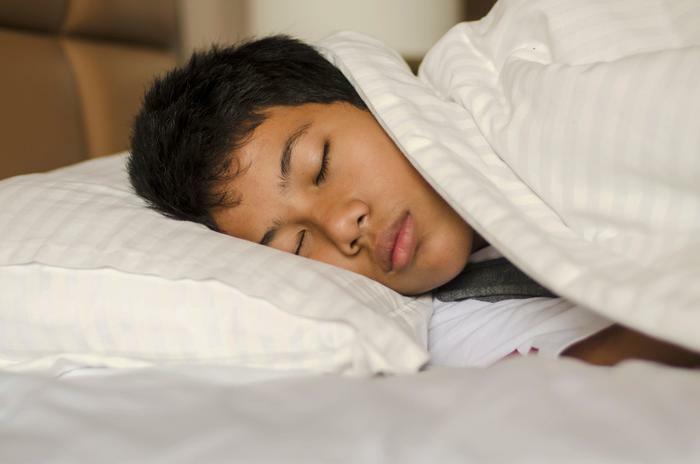 While many studies have reported on the negative ways that the COVID-19 pandemic has affected young people, a new study conducted by the University of Zurich found some positive results. Their work showed that school closures related to the pandemic gave teens the opportunity to sleep more and improve their general health and well-being. 
"Although the lockdown clearly led to worse health and well-being for many young people, our findings reveal an upside of the school closures which has received little attention until now," said Jenni. 
Sleep is important for teens' well-being
The researchers surveyed over 3,600 high school students during the COVID-19 lockdown and compared those results with similar surveys from over 5,300 high school students in 2017. The participants answered questions about their sleep habits, general well-being, mental health, and dietary patterns. 
Perhaps one of the biggest takeaways from the study is that the students reported sleeping significantly more during the week while on lockdown. Attending virtual school allowed the kids to sleep an hour and a half longer during the week on average, but they were still going to bed around the same time that they normally did on school nights. Overall, this translated to more sleep each night. 
"The students got about 75 minutes more sleep per day during the lockdown," said Jenni "At the same time, their health-related quality of life improved significantly and their consumption of alcohol and their consumption of alcohol and caffeine went down." 
The researchers believe that finding ways for teens to get more sleep during the week should be emphasized moving forward. The team's findings highlighted the ways that getting just an hour more of sleep benefited teens' general wellness. By giving kids the chance to sleep later with a later school start time, it may improve their mental health and their overall performance in school. 
"Our findings clearly indicate the benefit of starting school later in the morning so that youngsters can get more sleep," Jenni said.