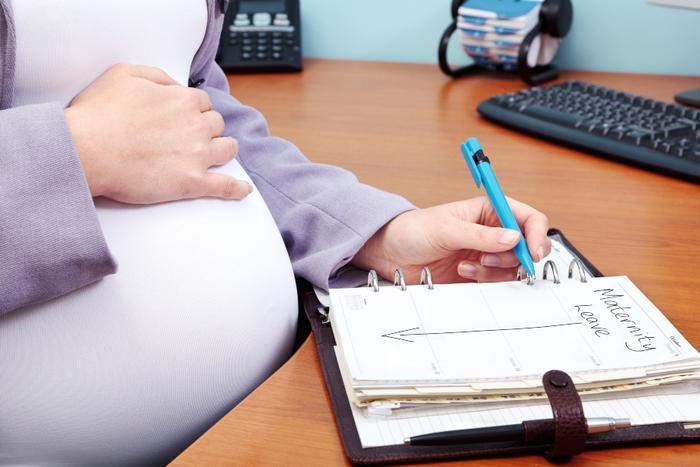 Having a baby is a life-changing event for a family, and that can be hard on both new mothers and their children. 
The authors of a new study published in the Harvard Review of Psychiatry understand that very well, and they're arguing that it calls for a national paid maternity policy in the U.S. Reproductive psychiatrist Dr. Maureen Sayres Van Niel says that it's past time for policymakers to follow the lead of other nations so they can help growing families.
"Given the substantial mental and physical health benefits associated with paid leave, as well as favorable results from studies on its economic impact, the United States is facing a clear, evidence-based mandate to create a national paid maternal leave policy," she said. "We recommend a national paid maternity leave policy of at least 12 weeks for all mothers."
Physical and mental benefits
Van Niel and her colleagues reviewed 26 studies that sought to highlight the benefits that paid maternity leave had on both mothers and their children. They found that a standard leave period would "significantly lower" rates of postpartum depression and improve interpersonal relationships within the family.
The researchers said that mental health and development would also be positively affected for newborns because it would increase time for maternal-infant bonding. Research has shown that having this extra time can increase positive traits like empathy; the team points out that it has even been linked to future academic success.
Physical health for both mothers and newborns could also improve under a national maternity leave system. The researchers say that paid maternity has a direct correlation with decreased infant mortality and allows for more timely immunizations.
"In light of the increasing data that paid leave offers substantial benefits to the health of mothers and children, we recommend that the United States develop a national paid maternity leave policy that would allow all mothers sufficient time to be home with their infants after the birth or arrival of the child, regardless of their employer or socioeconomic status," Van Niel said.
Also good for businesses
The researchers say the positive effects of a paid maternity leave system goes beyond families. It could also have a positive impact on businesses who employ members of growing families. 
"Many businesses recognize that paid family leave helps to retain talent," said senior author Dr. Christina Mangurian. "Available data now also shows that paid maternity leave is good for the physical and mental health of mothers and their children. So now we know it's not just good for business, it's also good for the health of working families."