---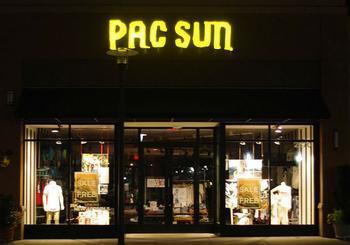 It seems that business has not been booming for Pacific Sunwear of California Inc., better known as PacSun to consumers. Bloomberg reports that the chain may soon be filing for Chapter 11 bankruptcy, perhaps as early as next week.
Things have looked grim for PacSun for quite some time now. The company has recorded losses every year since 2008, and its shares have declined dramatically – by around 90% -- in the past year.
Although the filing process has not been made public, the repercussions are already being seen in New York; by closing time yesterday, shares had fallen to eight cents apiece, a decline of 78%.
While things do look bleak, the bankruptcy filing does not indicate that the company is going out of business for good. Chapter 11 filing generally provides a company the ability to reorganize and develop a plan to pay its creditors over time.
An affiliate of Golden Gate Capital, a private equity company, has already provided a $60 million senior secured term loan to PacSun, which could give it a leg up in the bankruptcy proceedings. Although the Chapter 11 filing may not begin until next week, reports say that the situation is tenuous and could be subject to change depending on future developments. 
---