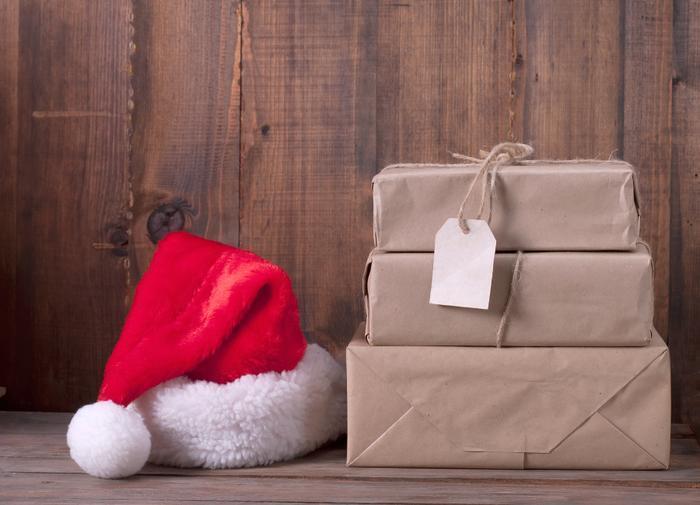 The U.S. Postal Service (USPS) has posted its recommended shipping deadlines to get holiday packages delivered by Christmas Day.
The deadlines may be more important this year since delivery schedules have been challenged since March, when the coronavirus (COVID-19) kept people out of stores and launched a wave of online purchases.
While the system has stabilized in the last few months due to an increase in resources, deliveries are sometimes slower than usual. With an expected sharp increase in holiday shopping this year, consumers may want to plan accordingly.
This year's USPS shipping deadlines look like this:
Nov. 6   — APO/FPO/DPO (all ZIP Codes) USPS Retail Ground service

Dec. 9   — APO/FPO/DPO (ZIP Code 093 only) Priority Mail and First-Class Mail

Dec. 11 — APO/FPO/DPO (all other ZIP Codes) Priority Mail and First-Class Mail services

Dec. 15 — USPS Retail Ground service

Dec. 18 — APO/FPO/DPO (except ZIP Code 093) USPS Priority Mail Express service

Dec. 18 — First-Class Mail service (including greeting cards)

Dec. 18 — First-class packages (up to 15.99 ounces)

Dec. 19 — Priority Mail service

Dec. 23 — Priority Mail Express* service
No guarantee
As always, USPS stresses that these dates are not a guarantee for delivery unless otherwise noted. In fact, actual dates may vary depending on origin, destination, Post Office acceptance date and time, and other conditions.
USPS says Dec. 14 will probably be its busiest day for online shipping, with more than 13 million consumers predicted to visit its website for help. A half-million people are expected to use Click-N-Ship, which allows you to pay for postage and print shipping labels.
To save time and money, USPS suggests using Priority Mail Flat Rate boxes, which are free and available at local Post Offices or online at usps.com/freeboxes. Shippers may also schedule a free package pickup by mail carriers on their regular delivery route, or a pickup can be scheduled at usps.com/pickup.
There are some exceptions. Mail and packages that weigh more than 10 ounces and/or are more than a half-inch thick using stamps as postage cannot be dropped into a collection box or left for a carrier to pick up. Instead, shippers must take them to a window clerk at a post office.
Other delivery services have also posted their shipping deadlines. Below are the important dates to keep in mind for both FedEx and the United Parcel Service (UPS). 
FedEx
Fedex Smart Post – December 9

Fedex Ground Delivery – December 15

Fedex Home Delivery – December 15

Fedex Express Saver – December 21

Fedex 2Day Services – December 22

Fedex Overnight Services – December 23
United Parcel Service (UPS)
UPS Ground – December 11

UPS 3 Day Select – December 21

UPS 2nd Day Air Service – December 22

UPS Next Day Air Service – December 23