---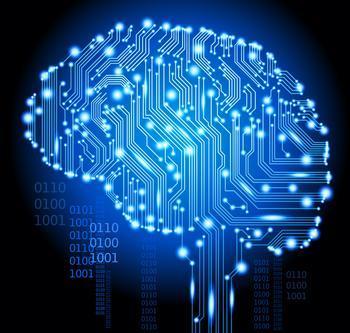 A pacemaker implanted in a patient's heart is designed to keep the heart beating regularly. So, what if you implanted a similar device in the brain? Could it protect it from cognitive decline?
Researchers at Johns Hopkins Medicine believe it would. Last month they surgically implanted a pacemaker-like device into the brain of a patient in the early stages of Alzheimer's disease.
The device provides deep brain stimulation and has been used in thousands of people with Parkinson's disease. Doctors are hoping it could be a way to boost memory and reverse the effects of Alzheimer's, a growing health threat as the baby boom generation ages.
Drug treatments
Alzheimer's disease has been the focus of intense research in the last decade, with most efforts focusing on drug treatments. But many of these drugs have yielded disappointing results in clinical trials so far.
The use of low-voltage charges to stimulate the brain is an entirely new approach that researchers believe could hold promise.
As part of a preliminary safety study in 2010, the devices were implanted in six Alzheimer's disease patients in Canada. Researchers found that patients with mild Alzheimer's showed indications of increased brain activity over a 13-month period.
Most Alzheimer's disease patients show decreases in brain activity over the same period.
The first U.S. patient in the new trial underwent surgery at the Johns Hopkins Hospital, and a second patient is scheduled for the same procedure this month.
Alternative strategies
"Recent failures in Alzheimer's disease trials using drugs such as those designed to reduce the buildup of beta amyloid plaques in the brain have sharpened the need for alternative strategies," said Paul B. Rosenberg, M.D., an associate professor of psychiatry and behavioral sciences at the Johns Hopkins University School of Medicine. "This is a very different approach, whereby we are trying to enhance the function of the brain mechanically. It's a whole new avenue for potential treatment for a disease becoming all the more common with the aging of the population."
Some 40 patients are expected to receive the deep brain stimulation implant over the next year or so. Only patients whose cognitive impairment is mild enough that they can decide on their own to participate will be included in the trial.
One reason researchers are hopeful is the success the procedure has already achieved with Parkinson's disease patients. More than 80,000 Parkinson's patients have undergone the procedure over the past 15 years, with many reporting fewer tremors and requiring lower doses of medication afterward.
---