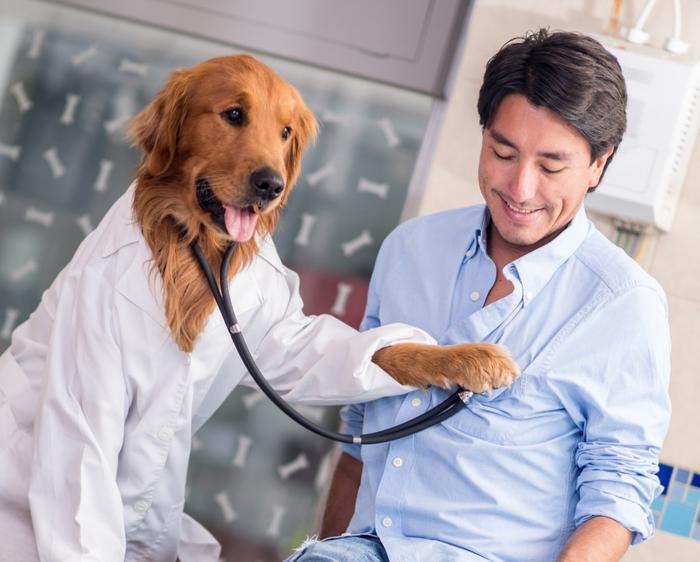 Many children beg their parents for a pet to add to the family, and a new study conducted by researchers from the Mayo Clinic could help make that decision a bit easier. 
The study found that pet owners, and more specifically dog owners, were more likely to have better overall heart health. 
"In general, people who owned any pet were more likely to report more physical activity, better diet, and blood sugar at ideal level," said researcher Andrea Maugeri, PhD. "The greatest benefits from having a pet were for those who owned a dog, independent of their age, sex, and education level." 
A natural way to boost health
The researchers analyzed over 1,700 pet owners and non-pet owners to see how owning a pet contributed to positive health benefits. 
After establishing their baseline health levels for nearly two years, the researchers set out to spot the differences between the two groups by utilizing the American Heart Association's (AHA) Life's Simple 7, which is a resource that promotes healthy habits in seven major areas (cholesterol, body mass index, smoking status, diet, blood pressure, physical activity, and blood glucose). 
Owning a pet proved to be beneficial to the participants' health, as they were less likely to smoke, more likely to be active, and had better cholesterol levels and a lower likelihood of developing diabetes. 
The researchers then took the study one step further to see how dog owners' health records differed from all other pet owners. They found that having a dog can be even more beneficial to consumers' health; over 24 percent of pet owners had dogs, and these participants were even more likely to be physically active and follow a healthy diet when compared with both non-pet owners and pet owners who didn't have dogs. 
These findings demonstrate how owning a pet can be helpful in ways consumers may have never considered. For those looking for creative ways to stay active and boost their heart health, adopting a pet could do just that. 
Staying active and healthy
A recent study found that owning a dog could also help older consumers stay active and lead healthier lifestyles. 
The researchers found that older dog owners who participate in daily activities with their pets are more active than their peers who don't have pets. The team said that difference could help seniors fight disease and live longer. 
"Ultimately, our research will provide insights into how pet ownership may help older people achieve higher levels of physical activity or maintain their physical activity levels for a longer period of time, which could improve their prospects for a better quality of life, improved or maintained cognition, and perhaps, even overall longevity," said researcher Nancy Gee.