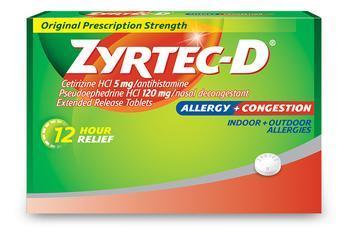 Over-the-counter drugs aren't always what they claim, according to a $33 million dollar settlement between Johnson & Johnson and a coalition of states. The states said the company used deceptive practices to market its drugs, including ones intended for children.
The 42 states and the District of Columbia argued that Johnson & Johnson's McNeil-PPC, Inc., claimed the drugs complied with federally mandated current Good Manufacturing Practices ("cGMP"). However, an investigation conducted by the FDA and Attorneys General across the country revealed that a number of McNeil manufacturing facilities and the medications they produced did not meet the national cGMP standards.
The investigation's findings resulted in the recall of several adulterated McNeil drugs that were initially introduced to the market in batches. The recalled medication included Tylenol, Motrin, Benadryl, St. Joseph Aspirin, Sudafed, Pepcid, Mylanta, Rolaids, Zyrtec, and Zyrtec Eye Drops—several of which are indicated for pediatric use.   
"This is common sense: over-the-counter drugs, especially those used to treat children, must be manufactured in accordance with federally mandated standards," said New York Attorney General Eric T. Schneiderman. 
In addition to the 42-state case, the company has agreed to pay New York State a total of $1.3 million.
Schneiderman said McNeil violated state consumer protection laws by misrepresenting the cGMP compliance and the quality of their OTC drugs, as well as falsely reporting that these OTC drugs had sponsorship, approval, characteristics, ingredients, uses, benefits, quantities, or qualities that they did not possess.
The following states participated in the settlement: Alaska, Arizona, Arkansas, California, Colorado, Connecticut, Delaware, District of Columbia, Florida, Hawaii, Idaho, Illinois, Indiana, Kansas, Kentucky, Louisiana, Maine, Maryland, Massachusetts, Michigan, Minnesota, Missouri, Montana, Nebraska, Nevada, New Hampshire, New Jersey, New Mexico, New York, North Carolina, North Dakota, Ohio, Pennsylvania, Rhode Island, South Carolina, South Dakota, Tennessee, Texas, Vermont, Virginia, Washington, West Virginia, and Wisconsin.