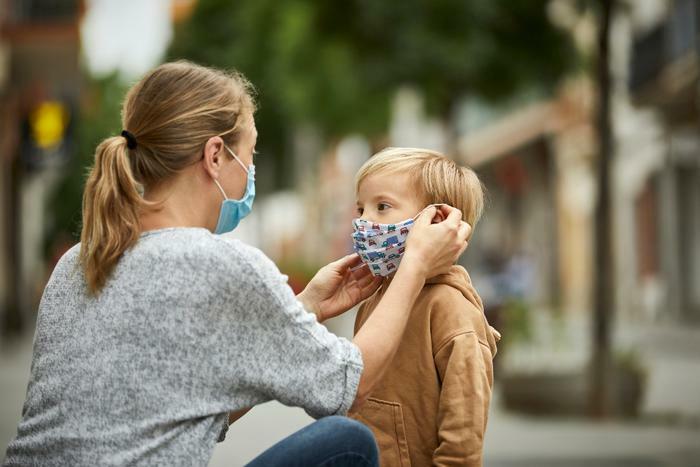 A new study conducted by researchers from the National Institutes of Health (NIH) and the National Institute on Drug Abuse explored how the COVID-19 death toll is impacting children. According to their findings, more than 1.5 million children lost a primary or secondary caregiver due to the pandemic, and there are likely to be long-term effects on young people's mental health. 
"We know from our research that loss of a parent or caregiver can upend children's lives and potentially affect their development if they are not in a stable home setting," said researcher Chuck A. Nelson III, Ph.D. 
"If we take into consideration variants of concern or possible severity of illness among youth, we must not forget that the pandemic continues to pose a threat to parents and caregivers -- and their children." 
Mounting COVID-19 death toll
For the study, the researchers analyzed mortality and fertility data from nearly two dozen countries around the world between March 2020, and April 2021. They looked specifically at the deaths of parents and secondary caregivers, such as grandparents that live with their grandkids. 
The team found that more than 1.5 million children around the world lost primary or secondary caregivers during the COVID-19 pandemic, with more than one million children losing one or both of their parents. The study also found that nearly five times as many children lost fathers during the pandemic period. 
From a global perspective, the U.S. was among the top ten countries with the highest number of caregiver deaths, along with Peru, South Africa, India, and Brazil, among others. 
How the loss of caregivers impacts kids
The researchers are now concerned about how the trauma following a loss of this magnitude will impact kids' mental long term. They explained that when grandparents live in the house, they are often responsible for a lot of the caregiving, including getting kids to school on time and allowing parents to go to work. Therefore, losing a grandparent can change kids' day-to-day routines and put added stress on families, both of which can impact mental health and well-being. 
For children that lost a parent, there is a heightened risk for mental health concerns, like anxiety and depression, along with a greater likelihood of domestic or sexual violence. 
The researchers hope consumers take advantage of available resources to help them cope with the losses they may have suffered over the last year and a half. They say doing so can help kids through their grief and help ease the burden of loss. 
"Studies like this play a crucial role in illuminating the COVID-19 pandemic's long-lasting consequences for families and the future mental health and well-being of children across the globe," said researcher Dr. Nora D. Volkow. "Though the trauma a child experiences after the loss of a parent or caregiver can be devastating, there are evidence-based interventions that can prevent further adverse consequences, such as substance use, and we must ensure that children have access to these interventions."