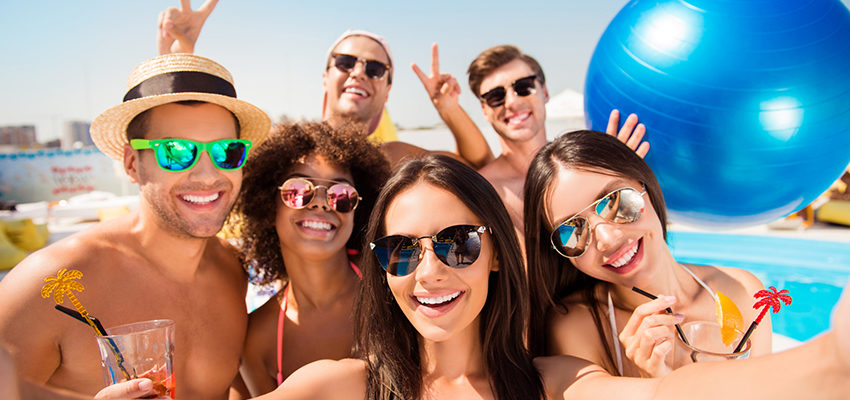 Summer fashion is different from the other seasons. In the fall or winter, you can wear a sweater or fun socks to bring your outfit together. In the summer, fashion relies on little touches like a great pair of sunglasses perched on your head. Take a look (pun intended) at our top styles for sunglasses this year to bring your summer style together.
Oversized round sunglasses
Oversized round glasses, especially tortoiseshell versions, bring a vintage look to any outfit. These men's and women's sunglasses are big and fresh and match most styles.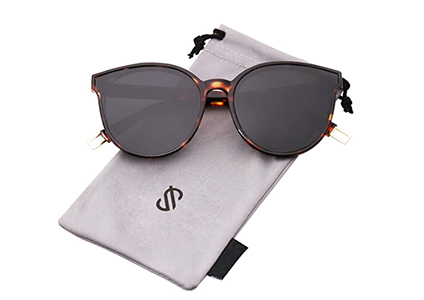 UV400 protection
4 colors available
Small and round sunglasses
These sunglasses are the opposite of the larger-frame glasses. Their small round frames are highly reflective, very on-trend right now and look great for a fun day outdoors.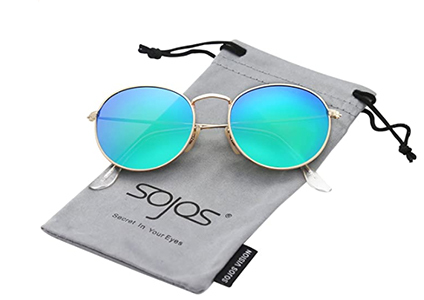 UV400 protection
6 colors available
Rimless sunglasses
Rimless sunglasses continue to be popular for a reason! These glasses give a splash to any outfit - whether it's for work or play.
Classic sunglasses
These classic-shaped sunglasses make a subtle statement without too much effort.
Cat-eye white sunglasses
Take white sunglasses to the next level with these ultra-fun cat-eye glasses. These shades bring a sassy and fun look for those summertime afternoon cocktail parties.
Green sunglasses
These vintage sunglasses are fun! The transparent green frames bring freshness to any adventure; plus, they come with a cute case to tuck them away.
Futuristic framed sunglasses
These chunky glasses exude cool vibes. Pair them with pretty much anything for an extra-edgy look that goes with a European summertime style.
Small and vintage
These little sunglasses are slightly cat-eye and completely charming. The small frames will complement most face shapes and lend an air of sophistication.
Polygon sunglasses
A twist on the small round glasses, these polygon-edged frames will add some sass to your outfit.
Flattop sunglasses
Unconventionally cool, these flattop frames add just a hint of sporty to an oversized look.
Classic Black
Occasionally, you might want a style that sticks around through the years. These simple black frames are just plain timeless.
Round flower sunglasses
These sunglasses have just the right touch of floral for this summer.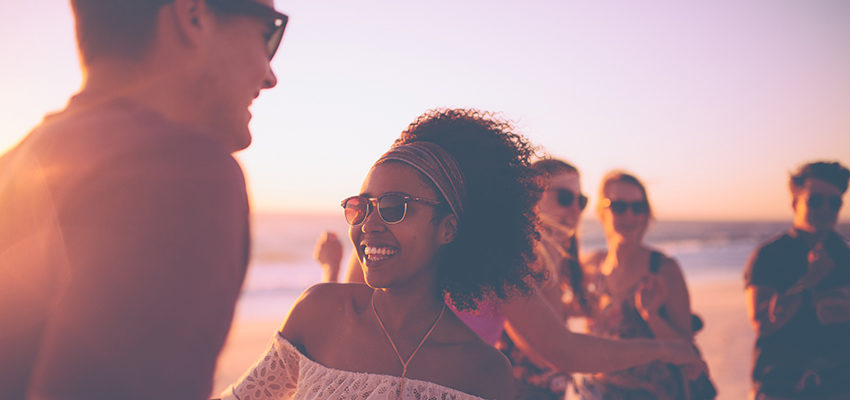 Sunglasses go with you everywhere during the summer, from work to the beach. Choose your favorites — the pair that makes you smile the most — because you'll be seeing a lot of them in the next few months!