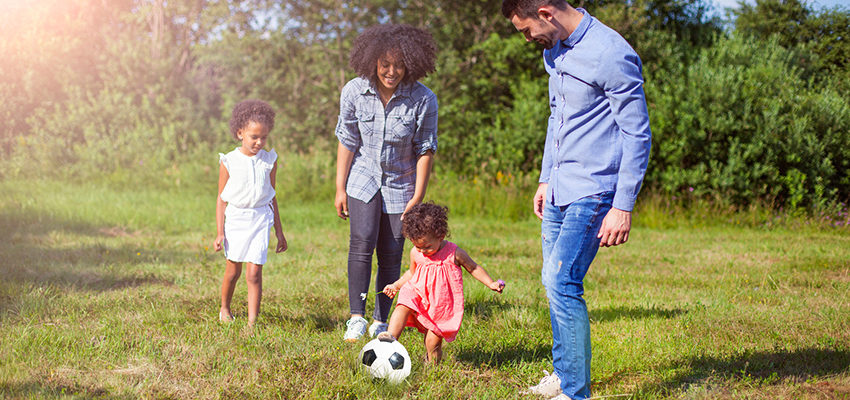 Kids today have an abundance of entertainment options, but most of them involve staying indoors and staring at a screen. However, it's vital all kids get a chance to go outside and get some exercise. To help draw your little ones outdoors, we've picked a few of our favorite items to keep them occupied.
Splash pad
This large splash pad will provide hours of fun for your kids and their friends. The water height is adjustable, and all you need is a hose.
Tot slide
This beginner slide for toddlers is an interactive way to start incorporating more playground activity into their day.
Outdoor sandbox
This sandbox comes with built-in benches and a shade to keep your kids out of the sun while they play. Bring some water into the play area to make sandcastles!
Platform swing
Hang this giant swing from a sturdy mount and watch the good times roll! Your kid can even fit a group of their friends on it and swing away. Pro tip: It could be a great pretend pirate ship!
Cornhole game
Introduce your kids to the classic game of cornhole with this small and portable board. You can also reverse the board for a fun game of tic-tac-toe!
Water blasters
These easy-to-fill water blasters can be taken to the park, camping or the backyard for some major fun.
A spinning water sprinkler
Who didn't love running and yelling through a water sprinkler as a kid? This cute turtle sprinkler will splash water around, and the giggles won't stop!
Waterslide
Perfect for hosting a summer party or everyday use, this waterslide will keep kids active, outside and playing without a video game in sight.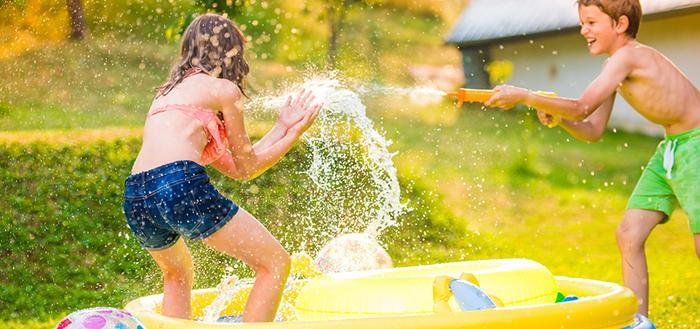 Summer is the best time to get out and enjoy the outdoors. Enjoy these picks for keeping cool and active during the hot vacation months!