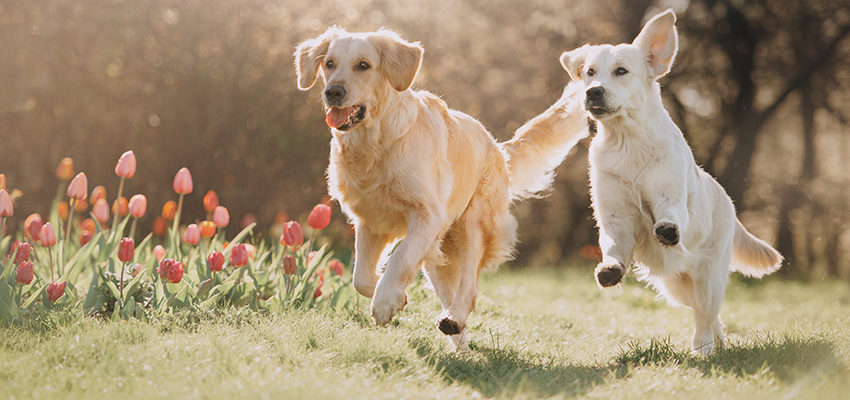 Being a new dog parent is an exciting time. It can also be a hair-pulling couple of months before you get this whole dog training thing down to a science. Below are some of our picks for teaching your new pet.
Harm-free training collar
When you start training your dog the basics, a training collar that vibrates or releases a high-pitched noise can be the perfect solution. This no-shock collar tips your dog off that they are currently doing something they shouldn't. Once they stop, you can reaffirm their positive actions with praise. And repeat!
A crate
Crates can be essential for pet training. They are mutually beneficial for owners and pups — a safe place for them and a location they can go if they've been bad. This one features two strategically placed doors so you can use your crate in various spaces.
A harness
If your dog goes with you everywhere, a harness is a must-have item. It protects your pup's neck on walks and lets you know your dog won't be hurt if they are too rambunctious. This one features a back handle so that you can more easily control your pup, and it's also reflective for better visibility.
Clever dog toy
Sometimes dogs act out from sheer boredom. This fun toy keeps them active with its treat-dispensing design. As a bonus, its chamomile scent calms your puppy.
Potty-training bells
These fun bells that hang on your door are a great way for your dog to communicate to you that they need food or a bathroom break. It also protects your home from typical dog damage — if they know to ring the bell, they generally won't scratch at things.
Calming chews
If your dog struggles with anxiety from car rides or times when you're away, calming chews may help. These treats have organic ingredients that bring them some relief.
Training treats
Reward your dog for excellent behavior with these tiny training treats made with natural ingredients. They're great to use when you want your pet's attention, especially with pups that have a hard time focusing on you.
Dog training pouch
This pouch isn't so much for your dog — it's mostly for you! Instead of trying to carry a bunch of dog training items everywhere, get this convenient pouch so you can just grab it and go.
Long training lead
Once you're ready to take your dog training to the next level, a long training lead is a perfect way to give your pup a little more space to play! Start with the 15-feet model and move to the 50-feet model when they're ready for off-leash training.
Training clicker
A training clicker is a great tool to use when pet training. This clicker will gain your pup's attention with a soft clicking noise you can use for instruction or to treat them for good behavior. If this method is used correctly, most dogs will simply come to you and obey with the sound of the click.
Target stick
A target stick is an often overlooked but useful training tool. A target stick is something you can use to direct your dog's attention to whatever you want, such as the motion to sit. This one is retractable, which makes it easier to pack for traveling.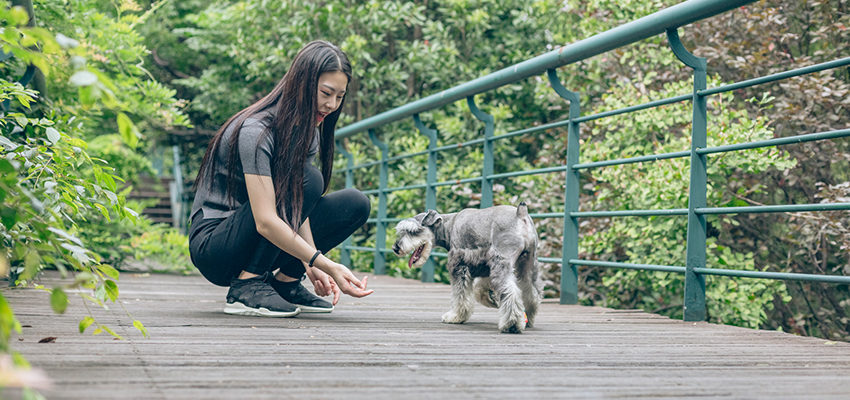 Training a dog might not be the easiest task, but these items are sure to help. Your dog will thank you, and you'll be a proud pup parent! And don't forget to protect your dog and its health by reading our guide on pet insurance.