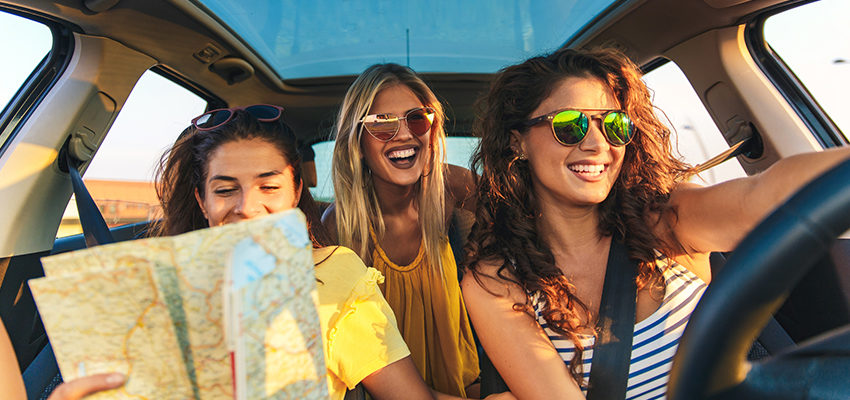 Summer is an excellent time for road trips; they are a great way to spend time with your family or friends and allow you to see parts of the country you wouldn't see otherwise. Although road trips come with their own challenges and setbacks, taking a road trip is something you will not forget. To help you feel more comfortable in your journey, we put together a list of 11 essential items to include in your vehicle for these travels.
Hand sanitizer
After everything that has happened during the recent COVID-19 crisis, this is a must for 2020. One of the CDC's approved methods to stay healthy and keep clean is using an alcohol-based hand rub that is greater than 60% ethanol or 70% isopropanol. Not everything along the way will be as clean as you want. However, implementing hand sanitizer and regular hand-washing can help ensure you keep those germs off you and out of your car.
Travel pillow
Auto manufacturers do not design cars for a comfortable sleep, so a travel neck pillow will come in handy — as long as you are not the driver! Getting yourself a travel pillow is a must-have for the trip. Spending hours in the vehicle can get very uncomfortable, and a neck pillow can help keep you feeling relaxed and calm as you snooze.
Blanket
Similar to how bread and butter go together, so does a blanket and a pillow. You can wedge the blanket against the window or use it to cover your legs if the air conditioning is blasting on you. Additionally, you can use the blanket when you reach the destination, whether that be a campsite, hotel or a family member's house!
USB phone charger and external battery
Our cellphones are our lifelines, and a low battery can spell doom for any road trip. GPS, social media and Bluetooth connectivity can suck the battery right out of your phone, so make sure to carry with you a car charger and external battery. You may also want to grab a plug adapter to the charging cord so you can charge when you get to your destination.
Roadside emergency kit
It is always best to be prepared for anything, and you never know when you run into a problem on the road. One should not be taking any long trips in their car without an emergency roadside kit. Some day you may need jumper cables, a flashlight or even a whistle to signal help if emergency responders cannot see you.
Swiss Army knife
An excellent swiss army knife can be useful in a variety of situations. You can use it to open cans, bottles, cut kindling and even tighten some screws. Between this knife and your emergency kit, you should be covered for most roadside issues.
Car cooler
Snacks and drinks are essential in any good road trip. Having a car cooler that has a 12v DC car adapter for use in a vehicle can ensure all your snacks and drinks are kept cool. A cooler like this will also allow you to save money and time because you won't be stopping to purchase supplies at mini-marts. Also, your options will probably be healthier than those at a gas station!
Road trip games
Do you or a group of bored kids need to pass the time in the car but are done with electronics and books, then bring yourself some entertaining road trip games! There are several games you and your family or friends can play on the road — from tic-tac-toe to battleship. Who says you don't have fun without electronics?
First aid kit
People tend to get hurt when they least expect it, so prepare for any bruises or pains you may encounter along the way with a first aid kit. You never know when you will need a bandaid, aspirin or tweezers. Every car should have a first aid kit, even if you aren't on a road trip.
Tissues
One item you should always have in your car is a box of tissues. You never know when someone will sniffle or need to blow their nose! Additionally, they can be used as a quick solution for spills, extra napkins or emergency toilet paper if nature calls!
Reusable water bottle
Staying and being hydrated is critical while you are traveling, especially in warmer areas of the country. A water bottle is a perfect choice for getting the water your need; plus, it's helpful to have in case you are traveling with your pet. Some bottles provide a large cap to serve as a bowl in case you can't leave your vehicle.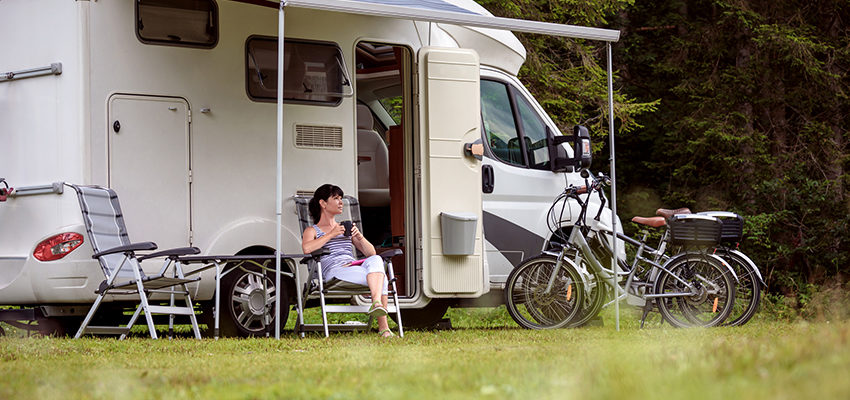 The key to success about any road trip is to plan ahead and think through all the items you may need. This list will help ensure the essentials are there, but the more you prepare, the more successful your road trip will be. Make sure your auto or RV insurance is up-to-date and obey all traffic laws!