---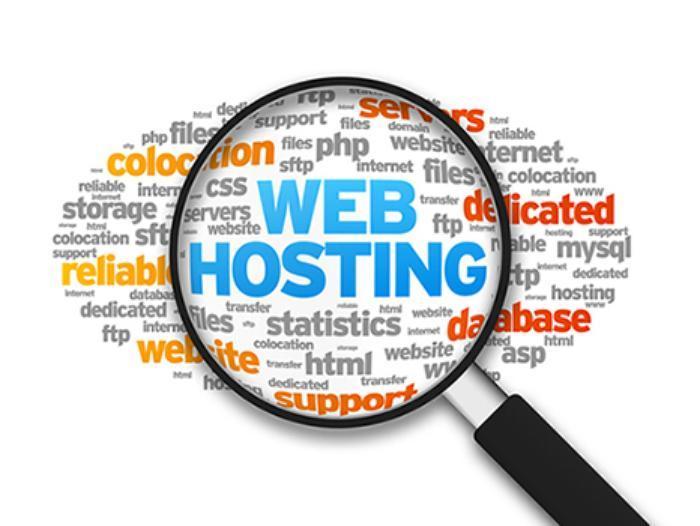 It wasn't long ago that having a website was considered an option, if not a luxury, for small businesses, professional practices and local organizations. Those days are long gone. Today a robust, reliable and responsive website is a necessity.
Fortunately, it's easier and less expensive than ever. Web-hosting services have become more affordable while content management systems like WordPress now make it easy for anyone to build an attractive site and keep it up to date.
A word about WordPress
Before you get around to picking a web-hosting provider, it's important to decide how you will build and maintain your site. There are numerous site-building "kits" and platforms on the market, some free, some pretty pricey. By far the most popular is WordPress, an open-source database-driven platform that relieves you of having to learn HTML, CSS, PHP and all those other mysterious programs and languages.
Since it was originally designed as a blogging platform, WordPress just instinctively makes it easy for you to add the new content that's essential to keeping your name in front of whatever slice of the universe is your market. After all, the websites that attract the most visits are the ones that are updated most often. 
WordPress itself is free and there are professionally designed "templates" -- many of them free or modestly priced -- that will give you the exact look and feel you're looking for.
Just because it's free doesn't mean it's third-rate. Some notable brands using WordPress include the New Yorker, TechCrunch, BBC America, Variety, Sony Music and Best Buy, to name just a few.
WordPress' highly intuitive interface makes it easy to work with, but choosing the wrong hosting company can negate the benefits. The dependability of the site is determined largely by the hosting company. Choosing the wrong host could lead to frequent and extended downtimes and could make your site slow to load. 
There are thousands of web-hosting companies out there, many of them quite small. While small is sometimes good, in web-hosting, it's the larger players who have the sophisticated automation and highly redundant infrastructure that make it easy for you to keep things running smoothly with little need for tinkering or help from tech support.
What kind of automation? Well, one-click WordPress installation for one thing. Intalling WordPress yourself is fairly simple but make one mistake and you can spend the rest of the day getting things straightened out. 
There are many other ways large hosts can make your life simpler and save you time and money. Most provide one-stop shopping for domain names, hosting plans, email services, regular backups and other essentials. What you want to avoid are companies that make extravagant promises, rock-bottom prices and soaring rhetoric that sounds too good to be true because you know what we say about things that sound too good to be true.
In fact, many smaller hosting companies that claim to be "boutique" firms that tailore their services to you are really just reselling the services of larger companies and often doing so in a way that ends up degrading performance and decreasing reliability.
Size matters
Everyone knows that if you need major surgery, you want to find the surgeon and hospital who perform the operation more than anyone else. The same is true of web-hosting; you want a massive globe-girdling operation that has the facilities, staff and sheer scale to keep your site running responsively under the most adverse conditions. 
Looking at the vast array of sites out there and drawing on our experience of more than 20 years of buiding and running web sites, we've picked our five favorite hosting companies for WordPress -- GoDaddy, HostGator, FatCow, MochaHost and 1&1 Hosting.
Although there are subtle differences, each of these companies offers a wide range of hosting plans, realistic pricing, 24/7 tech support and highly evolved management tools to make the process as easy as possible.
In putting our recommendations together, we compared mid-range business-class hosting plans. In each case, we went for a plan that has room for growth without being wasteful. While it's always possible to transition from beginner to intermediate level, why bother? For a few dollars per month, you can have the extra capacity in reserve when you need it. The last thing you want is for your website to be unable to keep up with your customers' demands when things get busy.
Keep in mind that prices and features are changing constantly and each company has many more plans than we review here. Frankly, it would be hard to go wrong with any of these companies but each has its own flavor and style. While the inner workings may be similar, you're more likely to be happy with a provider that sees the world as you do -- maybe with a touch or irony, some light barnyard humor or simply a clean and elegant look, the choice is yours. Happy hunting.
GoDaddy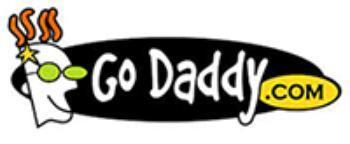 GoDaddy is perhaps best known to the world at large for its sponsorship of auto racing superstar Danica Patrick. To the rest of us, it's known for its domain registration services. It has for years been the largest domain registrar and has steadily expanded into web-hosting and related services.
GoDaddy is one of those companies that has gotten so big that at times, it has been difficult to navigate its various menus. But a recent top-to-bottom redesign has put everything in its logical place and usability is now about as simple as anyone could ask for a provider with such a wide range of products and service levels.  
For a growing business or organization looking for WordPress hosting, we'd choose the WordPress Pro package. For $29.99 per month, you can host up to 25 websites handling millions of visitors per month.
The price includes one free domain name, "unlimited" storage and a one-click migration service that makes it easy to move your site from another host to GoDaddy. If, by the way, you have ever tried to do this, it is one of those things that's not really difficult but it requires careful planning and very close attention to detail. Successfully automating it is a neat trick, assuming it works. We haven't had a chance to try it as of this writing but will do so soon and post an update when we do.
The $29.99 also includes a number of items that will become very familiar as you look at hosting packages  -- 24/7 tech support, automatic backups, thousands of WordPress themes and plugins, 99.9% uptime and so forth. They'll become familiar because just about everybody offers them.
GoDaddy and most other big hosting companies also keep your WordPress installation up to date, automatically updating WordPress each time a new version is issued. It's a small thing but it's also easy to forget, so it's great to not have to worry about it.
HostGator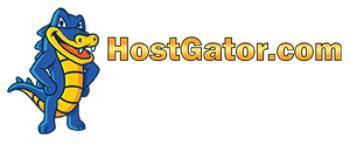 HostGator claims to be the world's largest hosting company, with about 8.5 million domains on its servers. HostGator's size allows it to offer significant savings to accounts of all sizes. 
HostGator's Business WordPress plan goes for $10.36 per month and includes "unlimited" domains, disk space and bandwidth, a free SSL certificate and a free 800 number.
FatCow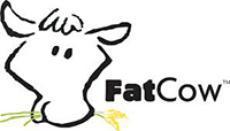 FatCow entered the web-hosting business in 1998 and has built a loyal following. Its WP Essential package sells for $6.95 per month, which includes "unlimited" disk space and bandwidth, free domain registration, "unlimited" email accounts, 24/7 support and a wide variety of pre-installed WordPress themes and plug-ins. A perhaps unique FatCow attribute is that it claims to be 100% wind-powered. No bull.
MochaHost
MochaHost is one of the few big hosting companies headquartered in Silicon Valley. Most of the others are in Texas. And, come to think of it, MochaHost's primary data centers are located in Dallas and Houston. 
This privately-owned company hosts more than 1 million domains and has been growing rapidly. 
MochaHost's WP Advanced plan goes for $6.48 per month and includes "unlimited" disk space and domains, one free domain name and thousands of WordPress themes and plug-ins.  
1&1 Hosting
1&1 Hosting, although not as well known to the outside world as GoDaddy, is a huge company with nearly 14 million customers worldwide and a long track record of growth and stability.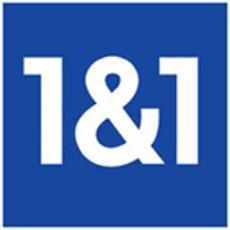 1&1's Performance plan sells for $14.99 per month and includes "unlimited" disk space, bandwidth and domains, a free domain name and SSL. It also includes 1&1's content delivery network -- a system that deploys your content on multiple servers in widely separated geographic areas, thus speeding delivery to users in those areas. 1&1 is the only host reviewed here that offers CDN service at such a reasonable price.  
So how do you choose?
It would be hard to make a wrong decision by picking any of these five companies. All are excellent -- literally world leaders. Prices are similar and the included feature lists are nearly identical. Perhaps the harder decision is picking the right package. 
Assuming you plan to use WordPress, any of the mid- to high-range packages mentioned here should be more than adequate, assuming you don't become an overnight sensation attracting millions of daily visitors, in which case your first step should be hiring a world-class IT department to handle your web development.
It's always best to buy more capacity than you need. Things grow. Especially anything related to the web and digital data. You will soon be "hitting the overhead" -- a painful experience -- if you cheap out on your hosting plan.
What's "unlimited" mean?
You may have noted that in describing the various plans, we are careful to put the word "unlimited" in quotation marks. That's because, very simply, no one is going to offer truly unlimited bandwidth, storage or anything else. If you have enough endurance to read the terms of service of each hosting plan, you will find words like "customary" and "reasonable," meaning that your plan is unlimited as long as you don't abuse it. Common sense, really.
There was a time when states like Nevada and Arizona had no speed limits. But they had laws that said drivers should operate at "safe and reasonable" speeds, meaning that blazing along at 110 mph was an invitation to visit the local judiciary.
That pretty much describes where the web-hosting business is today. For nearly nothing, you can set up an attractive, responsive and reliable website and cruise smoothly along the Internet's highways and byways while being alert for occasional bumps and potholes. Run your site safely and reasonably and you should enjoy unlimited success.