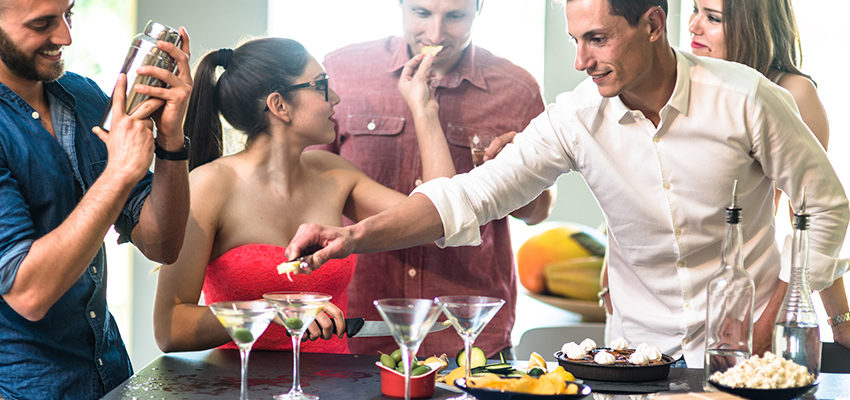 Picking up a new hobby is fun, and so, of course, is having a cocktail. A DIY alcohol kit lets you productively combine the two activities. We selected our five favorite DIY alcohol kits to make everything from craft beer to Pinot Grigio to honey scotch whiskey.
Gin
A gin martini is a classic drink. Make it even better with your own homemade gin. If you're not a martini fan, try a gin and tonic or one of the dozens of other summery gin drinks.
Pinot grigio
A glass of pinot grigio is an excellent way to unwind at the end of a long summer day. This pinot grigio kit includes everything except the wine bottles, so make sure you save a few bottles you buy from the store. This kit makes 5 good-sized bottles, and reviews rave about the taste.
Hard cider
This kit doesn't supply the fruit juice, but that allows you to customize the hard cider to your liking, whether you prefer cloudy apple cider or clear-as-day apple juice. Once you've mixed the ingredients, the cider only needs to sit for 10 days before it's ready.
Personalized whiskey making kit
Have you ever wanted to pour a tumbler with your own, personal whiskey? Now you can! With this kit, all you need is the neutral spirit (like grain alcohol, moonshine or rail vodka), and you could have a personalized batch of aged whiskey to share with your friends!
Craft beer
Minor things like having a large opening at the top to comfortably add the ingredients and clearly marked volumes on the side help make this craft beer kit to the next level. Simply sanitize the equipment, pour in the ingredients and add carbonation. Several reviews mention the high-quality taste and simple setup.