---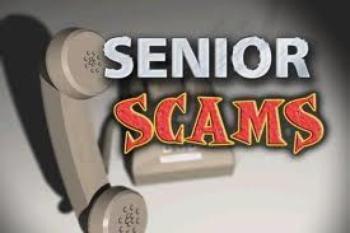 The Federal Trade Commission and the Florida Attorney General have reached a settlement that permanently shuts down an Orlando-based operation that bilked seniors by using pre-recorded robocalls to sell them supposedly free medical alert systems.
The settlement order bans the defendants from making robocalls, prohibits other telemarketing activities, and bars them from making misrepresentations related to the sale of any product or service. The order includes a judgment of nearly $23 million, most of which will be suspended after the defendants surrender assets including cash, cars, and a boat.
"This case is a great example of how federal and state law enforcement can work together to stop fraudulent telemarketing targeting older consumers," said Jessica Rich, Director of the Federal Trade Commission's Bureau of Consumer Protection.
"We must do everything within our power to protect Florida's consumers. The scheme we have stopped allegedly targeted Florida's senior citizens, and we, along with our Federal Trade Commission partners, have held these individuals accountable," said Attorney General Pam Bondi.
Medical alert
According to the complaint, the defendants blasted robocalls to senior citizens falsely stating that they were eligible to receive a free medical alert system that was bought for them by a friend, family member, or acquaintance. Many of the consumers who received the defendants' calls were elderly, live alone, and have limited or fixed incomes.
Consumers who pressed 1 on their phones for more information were transferred to a live representative who continued the deception by falsely saying that their medical alert systems are recommended by the American Heart Association, the American Diabetes Association, and the National Institute on Aging.
In addition, the telemarketers falsely said that the $34.95 monthly monitoring fee would be charged only after the system has been installed and activated. In reality, consumers were charged immediately, regardless of whether the system was activated or not.
The court order settling the agencies' charges also imposes a judgment of $22,989,609, the total amount consumers paid for monthly monitoring services for their medical alert devices. The judgment will be suspended as to all of the settling defendants once the individual defendants turn over cash and other assets valued at about $79,000, including $24,000 that was transferred in violation of a court-ordered asset freeze.
Assets that will be sold include a 2008 BMW, a 1984 Hans Christian sailboat, a 2004 Mercedes, and a 2008 Lincoln Navigator. In addition, defendant Joseph Settecase is subject to a second judgment of $39,300, which will not be suspended. This judgment reflects the funds that Settecase retained after selling his Ferrari in violation of the asset freeze and transferring a portion of the proceeds to another defendant.
---