---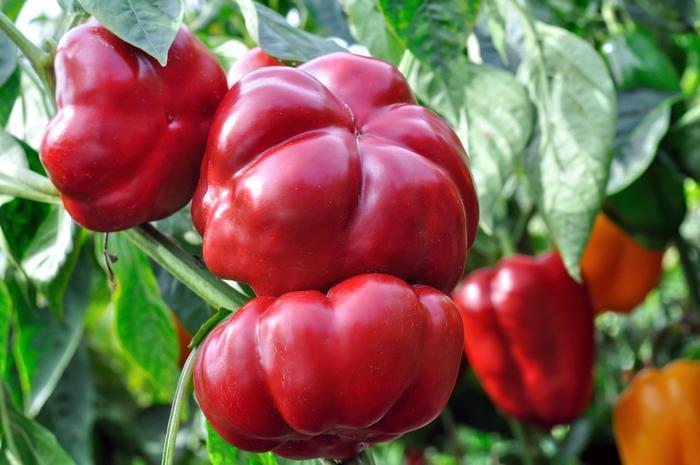 In the world of food production, conventional agriculture and organic farming have always had sort of a David and Goliath relationship.
Conventional ag employs enormous scale and enhanced production tools, including chemical fertilizers. Organic operates on a small scale and was completely natural. As a result, Organic was not much competition for Big Ag.
But changing demographics have resulted in increased demand for organic food and researchers at the University of California Berkley now say organic crop yields are increasing to the point that they can go head to head with conventional food production.
Claire Kremen, professor of environmental science, policy and management and co-director of the Berkeley Food Institute. says a review of over 100 studies comparing organic and conventional farming sets the record straight.
Taking another look
"With global food needs predicted to greatly increase in the next 50 years, it's critical to look more closely at organic farming, because aside from the environmental impacts of industrial agriculture, the ability of synthetic fertilizers to increase crop yields has been declining," she said.
Specifically, the Berkley researchers maintain that organic yields are only about 20% lower than conventional ones, a much smaller difference than previous estimates.
In the past, conventional farming yields may have been over-estimated while organic yields were under-estimated. Organic yields may also be much higher than previously assumed, depending on the crop. In fact, there was hardly any difference in the output of the two types of farming when it came to growing leguminous crops, such as beans, peas and lentils.
"Our study suggests that through appropriate investment in agroecological research to improve organic management and in breeding cultivars for organic farming systems, the yield gap could be reduced or even eliminated for some crops or regions," said Lauren Ponisio, the study's lead author."This is especially true if we mimic nature by creating ecologically diverse farms that harness important ecological interactions like the nitrogen-fixing benefits of intercropping or cover-cropping with legumes."
But is it all organic?
While organic output appears to be growing, an activist group says a lot of product labeled as organic isn't. The Wisconsin-based Cornucopia Institute says its investigation has resulted in formal legal complaints against 14 industrial livestock operations producing milk, meat and eggs being marketed, allegedly illegally, as organic.
Criticizing the U.S. Agriculture Department for alleged inaction the Institute says it employed aerial photography in nine states, from West Texas to New York and Maryland, over the past eight months. It says it found a systemic pattern of corporate agribusiness interests operating industrial-scale confinement livestock facilities providing no legitimate grazing, or even access to the outdoors, as required by federal organic regulations.
"The federal organic regulations make it very clear that all organic livestock must have access to the outdoors and that ruminants, like dairy cows, must have access to pasture," said Mark A. Kastel, Senior Farm Policy Analyst at the Wisconsin-based Cornucopia Institute. "The vast majority of these massive, industrial-scale facilities, some managing 10,000-20,000 head of cattle, and upwards of 1 million laying hens, had 100% of their animals confined in giant buildings or feedlots."
The group says USDA inaction is placing thousands of family-scale farmers, who are competing with a couple of dozen giant dairies, at a competitive disadvantage.
Thanks
Keep an eye on your inbox, the lastest consumer news is on it's way!
Unsubscribe easily whenever you want
---