---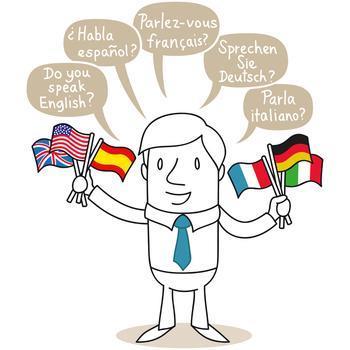 In the global economy, speaking more than one language can be a big advantage. It can be a valuable asset in getting a job, maybe more than going back to school to acquire a degree.
Like any form of education, however, it requires an investment of time, effort and expense. What's the best way to acquire this skill? That's a matter of opinion and may be different for different individuals. Everyone has his or her own way of learning.
However, there are several ways to go about acquiring new language skills. One of the oldest providers of language education is Berlitz, which has been teaching people second languages for well over 100 years.
Headquartered in Princeton, N.J., the company, founded in 1878, has more than 550 company-owned and franchise locations in 70 countries. Berlitz pioneered the direct method of teaching language, rather than relying on translation and grammar usage. It focuses on helping students learn to communicate first, with grammatical tools learned later, once the student has acquired basic communication skills.
Classroom and online
Berlitz provides both classroom instruction and online learning. The company operates learning centers throughout the U.S. and provides this tool to help consumers find the one nearest to their location.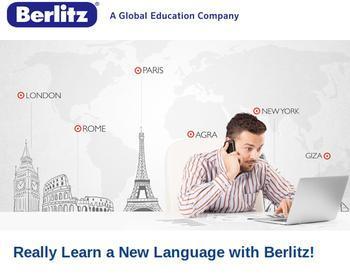 The Berlitz Virtual Classroom is an Internet platform for distance learning. It offers instruction in more than 50 languages.
Rosetta Stone is another option. It consists of a software package that uses images, text, sound and video to teach a new language. It repeats words and phrases over and over, emphasizing repetition to help users learn. It calls its approach "Dynamic Immersion."
In a typical exercise the user links the spoken word or text to several images, creating an association. It's an interactive system, requiring the student to choose images that correlate to the word or phrase they have just seen or heard.
The lessons wrap up with a review of what has been covered and an evaluation of the student's progress.
College courses
A third option is to take a formal college course in the language. If you happen to already be enrolled in college, chances are you already have a language requirement toward your degree. If you are not enrolled in school, you might find a nearby college that offers language courses as part of its adult education program.
Either way, expect to pay several hundred dollars for whatever option you choose. Also expect to put in your time in acquiring this skill. Laura Keen, writing in Forbes, warns that advertisements promising instant results are highly misleading.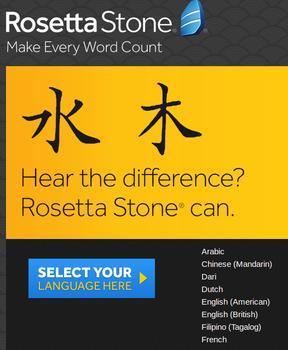 "There is no method that can do that," Robert DeKeyser, a professor of second language acquisition at the University of Maryland, told Keen. "The only way to learn a language is to make quite a bit of effort on a daily basis."
However, learning a new language may well be worth the time, effort and expense, especially for children. Scientists at McGill University and Oxford have recently concluded that the age at which children learn a second language can have a significant bearing on the structure of their adult brain.
Their study concludes that the pattern of brain development is similar if you learn one or two language from birth. The sooner the language is acquired, the better.
The study, using MRI imaging, found those who were bi-lingual as young children had a modified structure of the brain, providing neurological dexterity.  
---