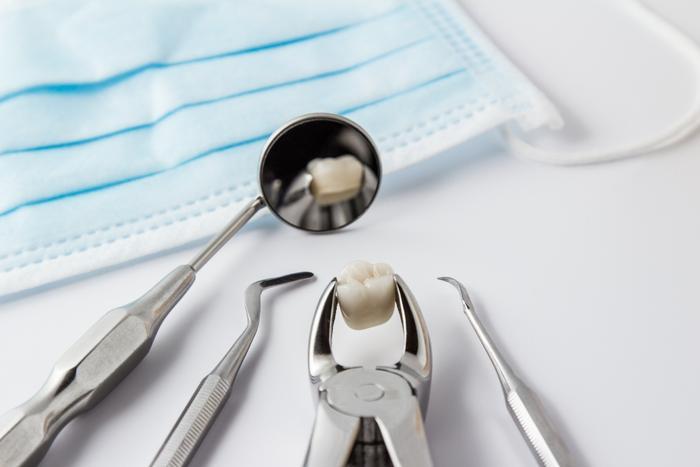 Following a medical procedure, many patients are prescribed opioids to help reduce their pain. One recent study found that parents often prefer opioids to other methods of pain relief for their kids. 
But a new study conducted by researchers from the University of Michigan found that when it comes to dental procedures, opioids may not be the best option for patients' pain relief. The researchers learned that when patients are prescribed opioids for dental work, they could make the pain worse. 
"I feel like the most important finding is that patient satisfaction with pain management was no different between the opioid group and non-opioid group, and it didn't make a difference whether it was surgical or routine extraction," said researcher Romesh Nalliah. 
Managing pain after the dentist
To better understand the effectiveness of opioids versus non-opioids for pain management, the researchers analyzed 325 patients who recently had teeth removed. 
The researchers assessed the participants six months post-tooth extraction and had them rate their pain levels and how they were feeling about the recovery process. 
The study revealed that opioids weren't more effective than more common painkillers -- like ibuprofen or acetaminophen -- at helping patients manage their pain. In fact, patients who had taken opioids to manage their tooth pain reported higher pain levels six months later than patients who weren't taking opioids. 
"The real-world data from this study reinforces the previously published randomized-controlled trials showing opioids are no better than acetaminophen and nonsteroidal anti-inflammatory drugs for pain after dental extraction," said researcher Chad Brummett. 
Unused pills could be risky
Not only were opioids less effective at managing pain following a tooth extraction, but the researchers also found that patients often left many of their prescribed pills untouched. 
Having these drugs around the house can be dangerous for many reasons. When left around, opioids can often get into the wrong hands, and there is the threat of misuse. Experts encourage consumers to properly dispose of opioids to eliminate the threat of potential overdoses. 
With many consumers and healthcare professionals worried about the opioid crisis, these findings could help dentists pick better pain management options for their patients. 
"Dentists are torn between wanting to satisfy patients and grow business and limiting their opioid prescribing in light of the current crisis," said Nalliah. "I think it's an extremely liberating finding for dentists who can worry more about the most effective pain relief rather than overprescribing for opioids."