---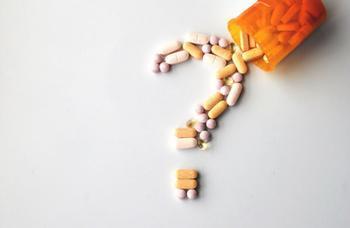 The Food and Drug Administration (FDA) has moved to stem the tide of opioid painkiller misuse, announcing class-wide safety label changes for immediate-release opioid drugs.
The new regulations call for a boxed warning that outlines the potential dangers – misuse, abuse, addiction, and overdose, which can be fatal.
The agency said the move is an attempt to thread the needle – dealing with the mounting misuse of these powerful drugs while leaving physicians enough leeway to provide patients with needed relief from pain.
The action comes on the heels of new guidelines from the Centers for Disease Control and Prevention (CDC) that ask doctors to limit the prescribing of opioid painkillers. Dr. Tom Frieden, director of the CDC, said it is hoped that the recommendations for doctors will bring about "a culture shift for patients and doctors."
The FDA's new plan requires a number of additional safety labeling changes, to include information about the risks the medications pose.
Epidemic levels
"Opioid addiction and overdose have reached epidemic levels over the past decade, and the FDA remains steadfast in our commitment to do our part to help reverse the devastating impact of the misuse and abuse of prescription opioids," FDA Commissioner Robert Califf said in a statement. "Today's actions are one of the largest undertakings for informing prescribers of risks across opioid products, and one of many steps the FDA intends to take this year as part of our comprehensive action plan to reverse this epidemic."
Opioid drugs include many widely-prescribed painkillers, including oxycodone, hydrocodone, and morphine. They are generally divided into two categories – immediate-release products that are effective over a shorter time frame, and extended-release products, intended to be taken once or twice a day.
Warning for pregnant women
The new boxed warning on immediate release opioid analgesics will include a precaution that chronic maternal use of opioids during pregnancy can result in neonatal opioid withdrawal syndrome (NOWS), a potentially life-threatening condition in newborns.
Some illegal drugs, such as heroin and fentanyl, are also classified as opioid drugs. Some rural states, such as Maine and Indiana, where drug abuse has not been a problem in the past, have recently grappled with the misuse of these drugs, both legal and illegal. Overdoes deaths from these drugs spiked 14% in 2014.
---