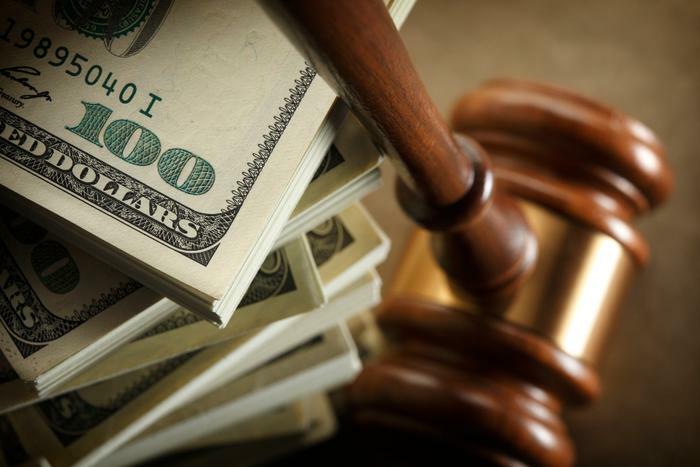 It looks like the U.S.' largest ongoing lawsuit could be finally drawing to a close, as 14 states have announced an agreement in the fight against opioids. The settlement collectively resolves nearly 4,000 lawsuits against Oxycontin maker Purdue Pharma and Johnson & Johnson. It also strikes a deal with medication distributors Cardinal Health, McKesson, and AmerisourceBergen Drug, as well as pharmacy chains like CVS.
The settlement is composed of two agreements. One is among the states, political subdivisions, and the three major pharmaceutical distributors (AmerisourceBergen, Cardinal Health, and McKesson). The other is among the states, political subdivisions, and Johnson & Johnson.
Under the agreement, Cardinal, McKesson, and Amerisource will pay out $21 million over the next 18 years. Johnson & Johnson will pay up to $5 million over a nine-year period.
And Purdue Pharma? In addition to filing for bankruptcy, the company has already agreed to cut a $4.5 billion deal with 15 states and plead guilty to three felony charges under a settlement agreement with the U.S. Justice Department.
North Carolina leads the way in settlement funds
The entire payout is contingent on 48 states agreeing to the deal. CourthouseNews reports that at least 44 states and 95% of cities must sign on to the agreement to get some of the money. So far, 15 states are on board, including New York, North Carolina, Ohio, Pennsylvania, Texas, Massachusetts, California, Delaware, Colorado, Connecticut, Georgia, Florida, Louisiana, and Tennessee.
Of those, North Carolina will get the lion's share of the settlement money -- $750 million. That money has already been earmarked to go toward mitigating opioid misuse in the state.
"The opioid epidemic has torn families apart and killed thousands of North Carolinians," North Carolina Attorney General Josh Stein said in a press release. "Families across our state have shared with me their heart-wrenching stories about their loved ones who are struggling with the horrible disease of addiction or who overdosed and died. It has been my genuine honor on their behalf to lead these negotiations to hold accountable the companies that helped to create and fuel this crisis."
Earlier this week, New York regulators reached a settlement with Amerisource, Cardinal, and McKesson for $1.1 billion. That money will be added to the $230 million it gained under a settlement agreement with Johnson & Johnson last month.
"The numerous companies that manufactured and distributed opioids across the nation did so without regard to life or even the national crisis they were helping to fuel," said James in a press release. "Johnson & Johnson, McKesson, Cardinal Health, and Amerisource Bergen not only helped light the match, but continued to fuel the fire of opioid addiction for more than two decades."
And the pharmacies? While several pharmacies haven't admitted to any wrongdoing, a report from Reuters confirms that Walgreens, CVS, RiteAid, and Walmart have already agreed to pay a combined $26 million to settle claims with two New York counties. 
As for the others, CourthouseNews says the settlement terms would require those companies to hire an independent clearinghouse to monitor exactly where the drugs are going and how often. If the companies detect that pharmacies are showing signs of drug rerouting, they will have to stop shipping the medications and report the suspected offenders to state regulators.