---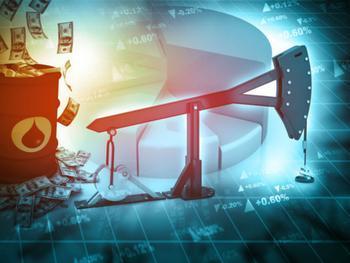 The OPEC oil cartel members, meeting in Vienna, have agreed to production limits in an effort to push the price of oil higher.
The markets reacted immediately, with the price of crude jumping more than 6.5% to $48.22 a barrel in early trading in New York.
Two years ago, OPEC member Saudi Arabia launched a huge increase in production in an effort to drive down the price of oil. It took that self-defeating action to try to drive American shale oil producers out of business and regain market share.
It was partly successful but caused major economic distress for many other oil producers, such as Venezuela, Russia, and Nigeria. The Saudis, who are bearing the brunt of the production curbs, were forced to act as Iranian oil, blocked for years by sanctions, has begun flowing back onto the market.
It's been good for consumers
While U.S. oil producers have suffered over the last two years, consumers have enjoyed reasonable gasoline prices. Adjusted for inflation, today's national average price is less than it was 50 years ago.
The question consumers may be asking is what OPEC's agreement does to the price at the pump. Patrick DeHaan, senior petroleum analyst at GasBuddy, says consumers should expect to see a jolt at the pump in the short term.
"There's been a lot of hype about OPEC's possible cut, and they had to act on their threats," DeHaan told ConsumerAffairs. "Expect no sub-$2 a gallon national average if the deal holds."
Currently, the AAA Fuel Gauge Survey shows the national average price of self-serve regular has ticked up two cents from Tuesday, to $2.15 a gallon. That's more than 11 cents a gallon higher than a year ago.
Long-term outlook brighter
But long-term, DeHaan says the outlook for gasoline prices may be brighter for motorists. If the markets begin to doubt that OPEC members will abide by the agreement – and their history in that area is pretty checkered – then oil prices could begin to drift lower again.
"International Energy Agency (IEA) data will be paramount to see if OPEC is acting on the cut, which I suspect they will not," DeHaan said. "Too much was on the line here, this agreement is held together by knock off scotch tape. Just one member ignoring quotas is enough to throw the integrity of it all away."
DeHaan says he expects few OPEC members will actually abide by their quotas. If that's the case, consumers could see only moderate increases in fuel prices in the second half of next year, if they see them at all.
---