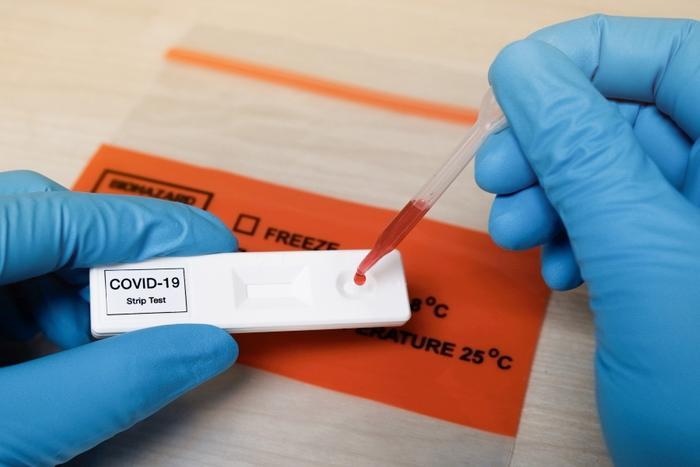 The results from the American Red Cross' million-plus coronavirus antibody tests are in, showing that not quite 2 percent of the people who donated blood over the summer months actually had coronavirus antibodies.
That metric is particularly interesting because it could prove that relatively few people in the U.S. have been exposed to the COVID-19 virus, but that <2 percent number is more than half of the percentage of respiratory specimens testing positive for SARS-CoV-2 reported by the Centers for Disease Control and Prevention (CDC) and other pandemic watchers.
The main limitations of the study include that testing results represent cross-sectional findings over a relatively short period, and American Red Cross collection areas in the U.S. underrepresented areas such as New York City, south Florida, and some Western states. Also, reactive results were not confirmed, and thus the data may overrepresent blood donor seropositivity. Even so, the results do indicate that having the antibodies is fairly uncommon.
More evidence is needed
When the Red Cross first began offering antibody tests, its number one goal was to find out exactly how many people in the U.S. had been exposed to the virus. To make its research as valid as possible, it was counting on a large number of people to donate blood in the interest of knowing where the country stood. But, like any other study, the Red Cross' research has shortcomings.
When the donation study kicked off, the organization was encouraged by the initial response. Donor appointments jumped by 150 percent during the first two weeks of the campaign, and the number of first-time blood donors climbed from 11 percent to 17 percent. However, the percentage of blood donors is not an accurate reflection of the general population because while everyone can donate, blood donors have to qualify as healthy. 
Overall, the virus' full impact remains a difficult number to nail down for researchers and public health officials because the number of people who have COVID-19 don't show symptoms. Researchers at OurWorldData also think that etching any particular metric in stone is problematic. 
"Where the number of confirmed cases is high relative to the extent of testing, this suggests that there may not be enough tests being carried out to properly monitor the outbreak. In such countries, the true number of infections may be far higher than the number of confirmed cases," the group's COVID-19 research team wrote.