---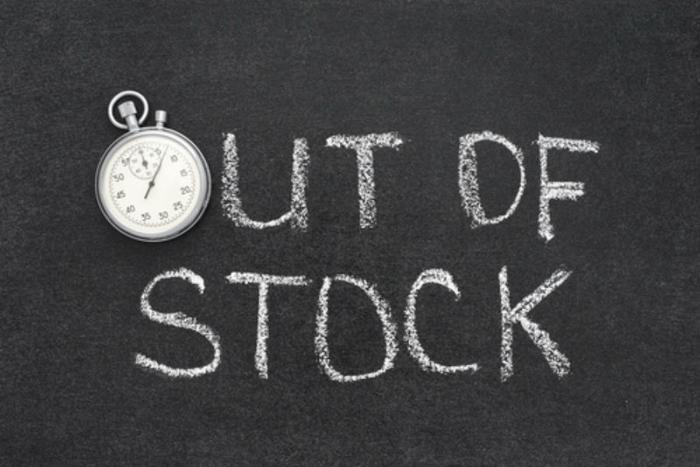 Bad news for shopping procrastinators. To get a popular gift item at this point you're probably going to have to make a last minute trip to the mall.
Adobe, which provides software to many retailers, tells the Washington Post that about 14% of the most popular gifts are out of stock at online retailers.
It specifically cites Star Wars toys and popular games like Pie Face as showing the "out of stock" label. Adobe tells the Post it's evidence that online retailers got a much bigger share of the consumer shopping budget this year.
Started on Cyber Monday
The signs actually appeared early – on Cyber Monday, to be exact. Adobe reported a record $2.98 billion was spent online that day, up 12% over last year, marking the largest online sales day in history.
Adobe reported out-of-stock rates on Cyber Monday were at an all-time high, with 13 out of 100 product views showing an out-of-stock message, over two times the normal rate.
Products with the highest out-of-stock risk included those that are hard to get now – Star Wars figures and video game bundles, Xbox One Fallout 4 and Halo Bundles, LEGO Star Wars Advent Calendar, and Fisher-Price Imaginext Supernova Battle Rover.
Because of the crush of online orders, retailers have had some difficulty keeping up. Susana, a reader from Satellite Beach, Fla., writes that she was told one of the items she ordered in mid December from Toys R Us was on its way, only to find out later it wasn't.
"The very next morning I get an email from Toys R Us that they will not be able to fulfill my order of the Stellospeher, but they have a 30 day policy and if not received by 1/22/16 they would cancel the order," she wrote in a ConsumerAffairs Post. Are you kidding me? I try to cancel the order online, but Toys R Us does not have a way for you to cancel online.  
Going to Plan B
The fact that online merchants still can't get their hands on these coveted gifts suggests procrastinators – and there are a lot of them this year – will have to go to Plan B. And mostly likely Plan B will be a gift card.
Because of that, Starbucks predicts record sales of Starbucks Cards on Christmas Eve, citing the trend for customers to make their gift card purchases at the last minute.
Last year, it said it sold nearly 2.5 million Starbucks Cards in the U.S. and Canada on Christmas Eve – representing approximately 1,700 cards purchased per minute.
---