---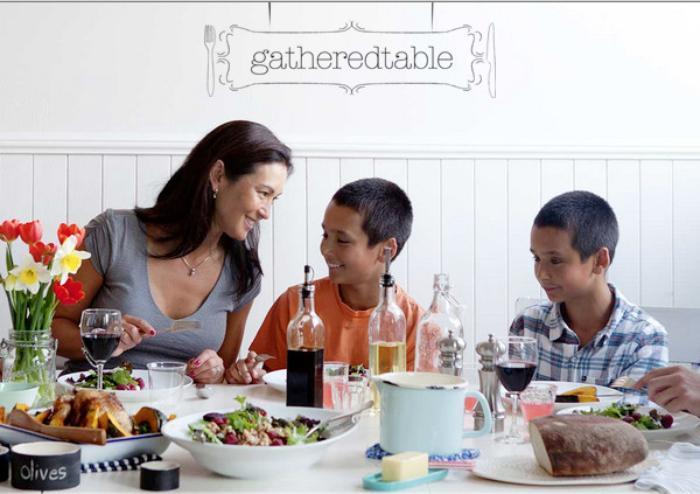 Dinner -- it's what's on every mother's mind by about 3:00 PM at the latest everyday. Leave it to one busy mom and former Starbucks executive, Mary Egan,who managed to figure out an algorithm that can handle it for her according to her preferences.
She created something called GatheredTable.com. In its beta phase, customers surveyed said that they saved more than two hours a week and that GatheredTable reduced stress by over 50 per cent.
GatheredTable is everything you need all in one little online experience or on your iPhone. Here is how it works:
You sign up and set your preferences: Do you want a vegan menu or a Kosher meal, or maybe low sodium? How many people you are going to be feeding? It produces a recipe with enough ingredients that if someone is a little extra hungry there will be enough.
The website or the app will then create a customized menu for you based on your requests. They will even create recipes based on your palate. You also can use your old standby recipes. Recipes that you know will get your finicky 6-year-old to eat.
The website will then generate a smart grocery list that automatically updates (and reflects what's in your pantry and staples you replenish each week). You can edit or adjust it at anytime.
Next here is the best part -- while you are driving to soccer practice or you are staying late at the office and someone else is doing the soccer thing. Your grocery list is being delivered right to your home. Hopefully a third person is there to answer the door and bring the groceries in.
GatheredTable just launched its first partnership with grocery-delivery service Peapod. Peapod – an Ahold USA company – is the country's leading Internet grocer, serving 24 U.S. markets throughout Connecticut, Illinois, Indiana, Maryland, Massachusetts, New Hampshire, New Jersey, New York, Pennsylvania, Rhode Island, Virginia, Washington, D.C. and Wisconsin. By the first quarter of 2015, GatheredTable says it will offer integrated delivery in 20 of the top 25 metropolitan areas in the United States.
GatheredTable will let you try it free for 6 months -- after that it's $10 a month. Also they have partnered with the Edible Schoolyards Project, to which they donate 1% of their profits.
---