---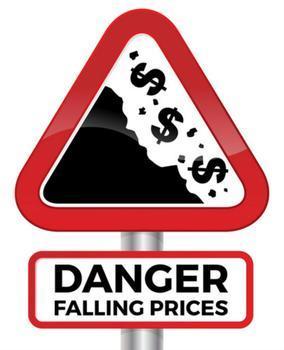 You may notice the cost of living is going up here and there, but if you do all your shopping online, you no doubt have seen mostly prices that are going down.
That's the bottom line of Adobe's July Digital Price Index (DPI), which showed a consistent, downward trend in online prices over the last six months. The survey also picked up on new trends in online grocery shopping and the continued impact of Brexit on London flight and hotel prices.
In July, consumers shopped for groceries online with in-store pickup at a record pace. Anything related to Pokemon also sold well. But despite the increased sales, the prices for nearly everything was going down, according to the report.
Where's the inflation?
"The Federal Reserve is looking for an uptick in inflation, yet we're seeing further deflation, even for categories with significant increase in demand such as groceries and popular merchandise like Pokémon items," said Mickey Mericle, vice president, marketing and customer insights at Adobe.
Inflation is usually caused when there is huge demand for something and a limited supply. But in spite of the incredible popularity of Pokemon Go and other Pokemon-branded items, prices did not go up.
Pete Klenow, an economics professor at Stanford University, says that's a fascinating development.
"Among other factors, it could be that the new buyers are more price sensitive, which hints at some of the difficulties the economy is facing in raising prices, or that they have been able to ramp up production without increasing per unit costs," he said.
Consumers embrace online grocery shopping
As for trends, the July DPI suggests online grocery shopping has caught on. Sales were up 66% year-over-year and in-store pickup jumped from 18% in January 2015 to 45% in July 2016. The report's authors suggest the increase in online grocery shopping shows consumers believe it is more convenient and a way to save time.
Where consumers saw the biggest price declines in online shopping came in purchases of toys and electronics. Prices for Pokémon items fell 2.9% from June, even though sales volume shot up 170% year-over-year. In fact, Pokémon toys and electronics saw even more deflation than the overall categories.
Online travel bookings also were less costly in July, through the authors attribute much of that to Brexit's impact on travel to London. London airfares were down 13.3% since the Brexit vote and London hotel prices were down more than 15%.
What can consumers take away from all of this? The bottom line may be that the best deals are online.
---