---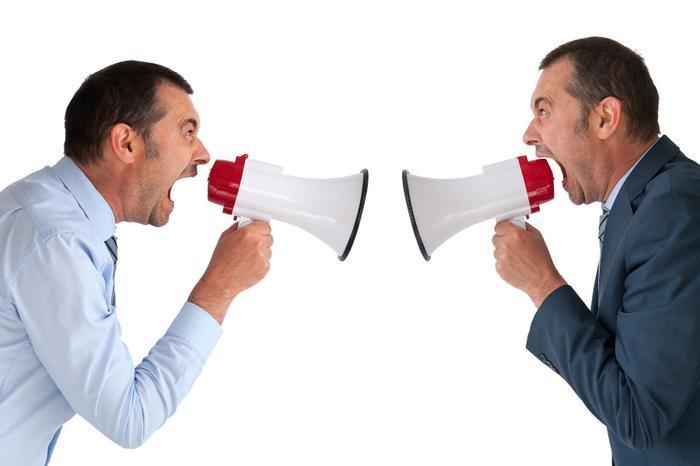 That news story you're reading might not be all that exciting but when you scroll to the comments section at the bottom of the page, chances are you'll encounter some fireworks.
While we're happy to say that commenters at ConsumerAffairs are, for the most part, thoughtful and informed, all too often – especially on news stories about controversial topics – the commenting can get nasty.
Just how nasty? Researchers at the University of Arizona and University of Utah set out to find out.
Their study, written up in the Journal of Communication, analyzed more than 6,400 reader comments posted to news stories on the website of the Arizona Daily Star, the major daily newspaper in Tucson.
20% uncivil
In their tally, more than 1 in 5 comments – 20% – included some form of incivility, with name-calling as the most prevalent type.
"We tracked six different kinds of uncivil language, but name-calling was far and away the most common," said Kevin Coe, assistant professor of communication at the University of Utah and one of the study's authors. "Many people just can't seem to avoid the impulse to go after someone else."
Are people today just meaner and more arrogant? Or are they just more polarized along ideological lines? And is that polarization fanned by partisan media on both the left and the right?
The researchers found that while people may not be meaner, the anonymity of the Internet may be encouraging heated, over-the-top rhetoric. And the commenters do not fit the neat stereotype of a few angry people who spend hours at their computers blasting others and making baseless claims.
Infrequent commenters guilty too
In other words, the guys who seem to have an opinion on everything and insist on sharing it aren't the worst offenders. The researchers found incivility was more common among infrequent commenters.
And as for baseless arguments – that appears to be another myth. The commenters who expressed their opinions in uncivil ways were just as likely to cite evidence in support of their point of view than people using respectful language to express their opinions.
Lighting rods
Certain subjects serve as lightening rods for uncivil commenters. On the right, President Obama and Hillary Clinton tend to draw heated responses. On the left, it's conservative Supreme Court justices and Republican politicians.
For example, the researchers found that news stories quoting Obama generated comments that were nearly 33% uncivil, well above the sample's average.
The weightier the political issue or ideological point, the more likely commenters were to be uncivil in their comments. But amid all the nastiness, the researchers made an interesting observation.
When an uncivil commenter was challenged by someone with an opposing view, the resulting back-and-forth dialog between the two tended to be more civil than the original post. When some of the Internet's anonymity is stripped away, people tend to be more respectful.
"We tend to be more respectful in our public discourse when we recognize other citizens' perspectives, even when we do not agree with them," said Kate Kenski, associate professor of communication at the University of Arizona and co-author of the study. "When we quote others participating in an online discussion, we tend to focus on their arguments, not on personal attributions, which makes the conversation more civil."
Fighting anonymity
One step that many news sites have taken to fight back against over-the-top comments is to use social media -- primarily Facebook -- as their submission portal.
Facebook users know their "friends" are watching them and tend to be at least a bit more circumspect in their comments. Facebook also has highly accurate algorithms that filter out most of the spam that plagues all online services.
Would-be commenters tend to object to being required to use Facebook but publishers respond that the cost of using human editors to police comment sections vastly outweighs any benefit the comments may have.
Software solution
Other than Facebook, there's no generally accepted software solution for the problem of comments run amok. But the Washington Post, the New York Times and software developer Mozilla are working to change that.
The three recently announced that they were working on a project to create digital tools that would make it easier for readers to post comments and photos on news sites and to interact with journalists and each other.
The project is being funded by a $3.89 million grant from the John S. and James L. Knight Foundation.
Media influence?
Still, it's hard not to believe that an increasingly partisan media doesn't play some role in a coarsening of public discourse, especially as it appears in cyberspace. Maybe we all fantasize a bit too much about hosting a show on MSNBC or Fox News.
For too many, the comments section of an online news story is a place to try out new material.
---