---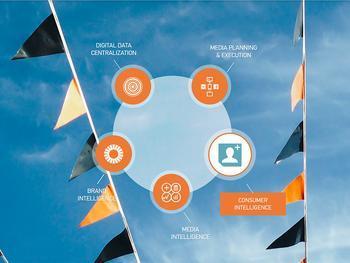 A company that tracks consumers on the internet has settled Federal Trade Commission (FTC) charges that it deceived consumers by tracking them online and through their mobile applications, even after consumers took steps to opt out of such tracking.
Turn Inc., of Redwood City, California, a company that enables sellers to target digital advertisements to consumers, said it "agreed to the order to avoid a lengthy and costly litigation process and to continue our single-minded focus on serving our global brand and agency customers."
According to the FTC's complaint, Turn's privacy policy represented that consumers could block targeted advertising by using their web browser's settings to block or limit cookies. In fact, the complaint alleges that Turn used unique identifiers to track millions of Verizon Wireless customers, even after they blocked or deleted cookies from websites.  
In addition, the agency charged that Turn's opt-out mechanism only applied to mobile browsers and did not block tailored ads on mobile applications as the company claimed.
Tracked millions
"Turn tracked millions of consumers online and through mobile apps even if they had taken steps to block or limit tracking," said Jessica Rich, Director of the FTC's Bureau of Consumer Protection. "The FTC's order will ensure the company honors consumers' privacy choices."
The proposed FTC consent order bars Turn from misrepresenting the extent of its online tracking or the ability of users to limit or control the company's use of their data. It also requires Turn to provide an effective opt-out for consumers who do not want their information used for targeted advertising and place a prominent hyperlink on its home page that takes consumers to a disclosure explaining what information the company collects and uses for targeted advertising.
Turn said in a statement on its website that it had ended the disputed practices in 2015 and grumped about the trouble and expense of responding to the FTC complaint.
"After a nearly two-year process and extended negotiations, we look forward to avoiding further distraction and expense so that we can continue to serve our customers. The settlement validates the steps we took early in 2015, when Turn terminated the partnership and ceased using the Verizon Wireless identifier," the company said.
---