---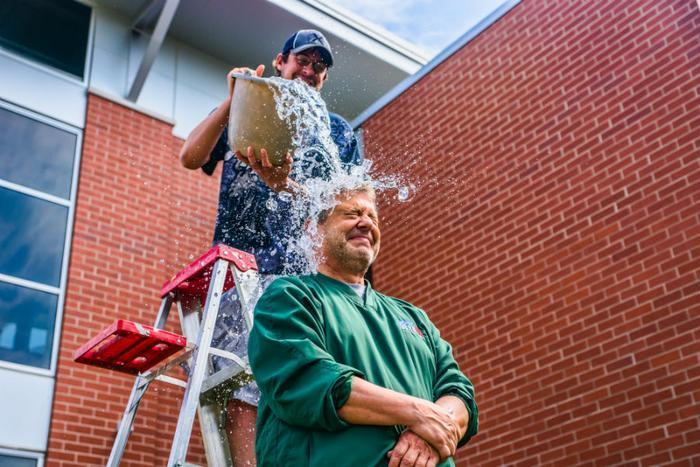 They didn't set out to throw cold water on the idea of fundraising via social media, but researchers at the University of Toronto Mississauga say non-profit organizations should think carefully about their goals before jumping in with both feet. 
"It is true that once you rely on social media, your message can easily reach people by the millions," said management professor Nicola Lacetera. "But then the question becomes 'What do people do with these messages?'"
Lacetera and two colleagues conducted research on the ALS Society's ice bucket fundraising challenge and other social media campaigns to find out how effective they were as fundraisers.
In one case, they studied Help Attack! -- a program that lets Facebook and Twitter users donate to charities each time they post or tweet. Potential donors had the option to broadcast their pledges, but about 16 percent of them deleted their pledges before payment was actually required.
"Donations make you feel good and look good, but do you actually need to donate to get those effects?" Lacetera asked. "You can do that just with the click of a mouse or the swipe of a finger by simply 'liking' a campaign. The ability to broadcast doesn't have a big effect on action and real money."
Conclusion: "The jury is still out as to how to get people financially involved. It's an important and exciting challenge to figure out how to leverage the great power of these platforms for social causes," Lacetera said.
---