---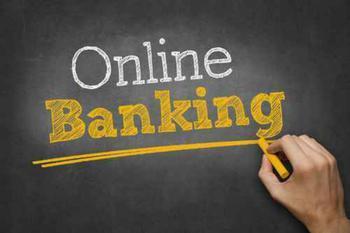 The banking landscape has gotten extremely competitive in recent years, and much of that competition has been coming from online banks, with no brick and mortar locations.
Without that overhead, and the personnel it takes to staff physical locations, online banks are in a position to offer consumers better deals and still be profitable.
Personal finance site WalletHub has studied online banks, choosing what it says are the best checking and savings accounts. What they have in common is an absence of fees and higher rates of interest than you'll find at brick and mortar banks.
Best overall
Earning best overall honors is the Bank of Internet USA Rewards Checking Account. Right off the bat, it earns big points for not charging fees – no monthly fee, no overdraft fee, no insufficient funds fee. It's even free to use ATMs.
Customers can earn a higher rate of interest on their checking account balances, but to earn the highest rate – 1.25% – you have to meet monthly goals, such as making direct deposits and engaging in a certain number of debit card transactions.
WalletHub has identified AmericaNet Rewards Checking as the account with the best interest rate. It pays up to 1.5%, but imposes a number of conditions, such as using your debit card a certain number of times.
There is no monthly maintenance fee, you can open an account with as little as $1, and the bank will reimburse you up to $25 per month for ATM fees.
The Bank5 Connect High-Interest Checking Account takes the honors for the best rewards package.
A rarity
"It's pretty rare to find rewards in the checking account space these days, as most programs merely provide discounts on certain types of purchases," the study authors write.
The Bank5 program works like this: you get one point for every $2 that you spend. That works out to about 0.5% cash back when used for gift cards, travel, and merchandise.
Another bonus: the account pays depositors 0.76% APY – admittedly not much, but at least it isn't charging a monthly maintenance fee. There is also a reimbursement of ATM fees up to $15 per month.
The study found 63% of online-only checking accounts do not charge a monthly maintenance fee, an increase from 56% last year. The authors say that works out to an average monthly savings of $10.75.
---