---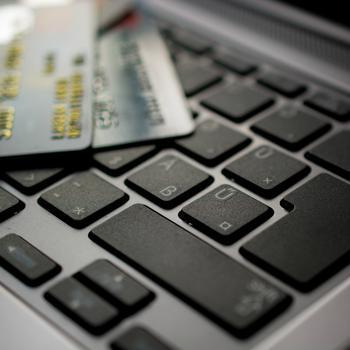 It's getting to the point that if you are one of those rare consumers who doesn't use the Internet you are finding it more and more difficult to function in modern life.
Take banking, for instance. In the past you made regular trips to your nearest branch to make deposits and cash checks. You spent a lot of time at the end of the month writing checks to pay bills.
Now, you don't have to. Banking is easily done from your computer or mobile device and research suggests more of us are taking advantage of it. Ally Bank, an online institution, recently conducted a survey that found 24% of consumers now bank primarily online. The increase includes all age groups and shows a significant rise since 2010.
"Our survey data indicates a shift over the last several years, as more consumers look online to manage their finances," said Diane Morais, Ally Bank deposits and line of business executive. "Banking with a direct bank offers the same, if not more, opportunities and advantages as traditional banks with physical branches, and consumers appear to be gravitating toward this approach."
Banks encourage it
Make no mistake, banks – even those with huge investments in brick and mortar branches – would prefer that you do your banking online. Most banks offer incentives to you to do so, often waiving or reducing checking account fees if you use direct deposit and pay at least a few bills online each month.
As you might expect, younger consumers have embraced online banking with the most enthusiasm. The survey found that only 31% of consumers age 18-34 said visiting a bank branch is their primary method of banking. Among Millennials, 62% use either an ATM, visit the bank online using a computer or tablet, or use mobile banking either on a cell or smartphone.
That's a big change in just one year. In 2012 the bank's survey found that 46% of Millennials were visiting bank branches for customer service issues. That figure is down to 39 percent this year.
To resolve an issue Millennials said they either call the bank's customer service department by phone, utilize a live chat with a customer service representative, use email or utilize social media channels.
Mobile banking concerns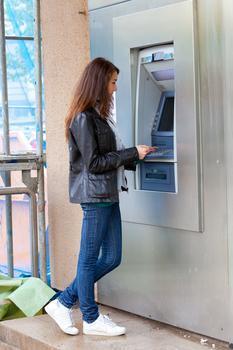 Banks are encouraging their customers to utilize online banking because it reduces their costs. But to make the practice universal may require a bit more persuasion, especially when it comes to mobile banking.
A study by Kaspersky Lab and B2B International, companies involved in cyber security, found about one third of users expressed concerns about the safety of conducting financial transactions using mobile devices. By the same token, only 22% said they had no concerns about moving money around with a smartphone or tablet.
Are these concerns justified? To some extent they may be. A mobile device can be easily lost or stolen and, if the user hasn't used password protection, whoever has the phone may be able to access your account. Even if the phone has some security protection, a skillful hacker may still be able to break in.
Public wi-fi no place to do business
Connecting your phone or tablet using a public wi-fi can be very dangerous if you are making a financial transaction. User names and passwords can be stolen and used to obtain access to online bank accounts.
Mobile apps sometimes are contaminated with viruses and malware. Downloading them may then give a hacker access to the device.
"Mobile banking is incredibly convenient, but customers need to remember that any device used to connect to the Internet is vulnerable," said Frank Keating, President and CEO of the American Bankers Association (ABA). "Customers play an important role in the work that banks do to protect data."
A recent ABA survey shows eight percent of consumers now prefer to do their banking using their mobile device. That may sound like a small number but it's a 30% increase in one year.
It makes security precautions all the more important – except for those consumers who still aren't using the Internet.
---