---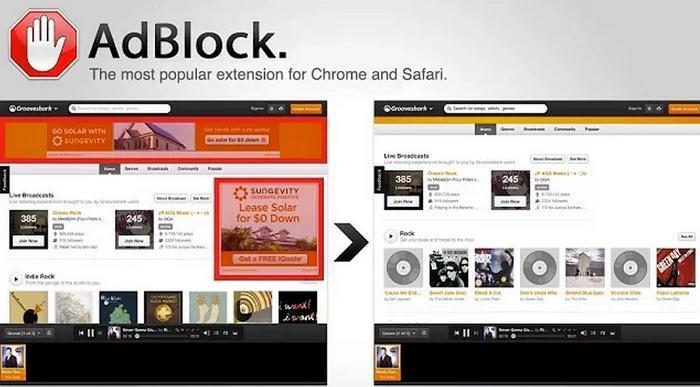 The advertising industry is always shocked and amazed to learn that many consumers don't like ads. It's a little surprising that this always comes as a shock. After all, people have complained for years about billboards, radio and TV spots, and all the junk mail that fills their virtual and physical in-boxes, so it shouldn't be surprising that they don't like website ads very much either.
The vital difference, of course, is that it's increasingly easy for consumers to ditch most of the ads they see online by using a free ad-blocker. And fully one-third of U.S. consumers say they're very or somewhat likely to do just that in the next three months, according to a new survey by Digital Content Next, previously known as the Online Publishers Association.
Even allowing a substantial discount on these figures, DCN still estimates that around one in ten Americans (9%) will actually end up using ad-blocking software in just the next three months. Over the next year or so, no one really knows just what the figure might be.
Previous studies have shown a 41% increase in the use of ad blockers over the last two years -- dubbed by one industry observer as "the biggest boycott in human history."
Given that advertising is what pays the bills for the content consumers enjoy on websites, this is a pretty ominous finding.
Ominous finding
"On a scale of one to 10, my concern is at a level eight or nine -- our industry has ignored consumer concerns and now these same consumers are speaking up by installing ad-blocking software," said DCN CEO Jason Kint. "We need leaders across the industry to focus on providing better experiences, transparency and controls that will solve this issue."
Not surprisingly, the DCN study found that 70% of respondents said they dislike ads that expand over content or automatically begin playing with sound. Separately, 68% said they were concerned about ads tracking their online behavior, and 57% said that ads were causing their web pages to load too slowly.
In a separate report released earlier this year, PageFair predicted that ad blockers could cost publishers around $22 billion in lost advertising revenues globally this year, adding that the figure is set to go up as adoption of ad blockers becomes more widespread.
Feds to the rescue?
How bad is it? Well, it's bad enough that one DCN executive is suggesting turning to the Federal Trade Commission (FTC) for protection. This is ironic since it's the FTC that polices advertising and is not seen as an ardent ally of the ad biz.   
But Chris Pedigo, DCN's senior vice president for government affairs, says many ad-blockers do more than just block ads. Some basically shake down advertisers and publishers who wanted to be "white-listed." Such deals are not usually disclosed to consumers and could be considered deceptive, Pedigo suggested in a recent DCN commentary.
"Regardless of what ads should be shown or whether they should be shown at all, I think we can all agree that disrupting an important dialogue between consumers and publishers and shaking down publishers to whitelist ads are not the hallmarks of a healthy ecosystem," Pedigo wrote. "It would be helpful for the Federal Trade Commission (FTC) to examine whether these business practices and agreements are undermining the ability of content creators and consumers to find a value exchange that works for both. The FTC plays an important role in keeping our industry healthy by working with good faith actors to establish best practices, shining a light on new, emerging technologies and bringing enforcement cases to end shady business practices."
---