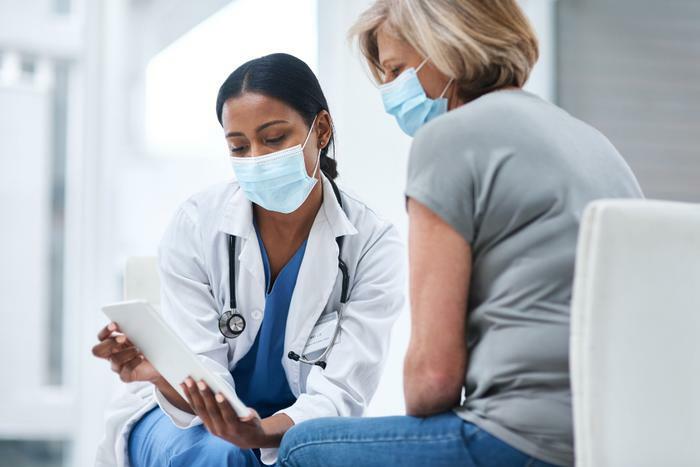 Several previous studies have highlighted how consumers have foregone seeking medical care over the course of the COVID-19 pandemic, and now a new study conducted by researchers from Erasmus University Medical Center explored just how prevalent this trend was. Among the team's study population, more than 20% of participants avoided seeking health care during the pandemic. 
"One in five avoided health care during COVID-19 lockdown, often with alarming symptoms like chest pain or limb weakness," said researcher Silvan Licher. "Vulnerable citizens were mainly affected, emphasizing the urgent need for targeted public education." 
Pandemic nerves halted health care visits
For the study, the researchers surveyed over 8,700 participants enrolled in the Rotterdam Study in April 2020. Participants answered questions about coronavirus-related symptoms, how they utilized the health care system, the medications they took, and their overall mental and physical health. 
More than 20% of the participants reported avoiding health care during stay-at-home orders in the early months of the COVID-19 pandemic. While it's unclear how severe all the symptoms that were being ignored were, more than 35% of participants reported some symptoms that typically require immediate medical attention, like heart palpitations and arm or leg numbness.  
It's also important to note that some groups were more likely to skip seeing doctors during these critical times. Consumers who are worried about contracting COVID-19 have been less likely to seek out medical care during the pandemic. The same was true for those struggling with anxiety and depression, older consumers, and those who were unemployed.
Avoiding health care could cause future problems
The researchers worry about how this trend has already affected consumers' health and what it will mean for future health outcomes.
"Findings of our study suggest that health care avoidance during COVID-19 may be prevalent amongst those who are in greater need of it in the population, such as older individuals, those with low perceived health, and those who report symptoms of poor mental health," the study authors wrote. 
"These findings call for population-wide campaigns urging individuals who are most prone to avoid health care to reach out to their primary care physician or medical specialist to report both alarming and seemingly insignificant symptoms."