---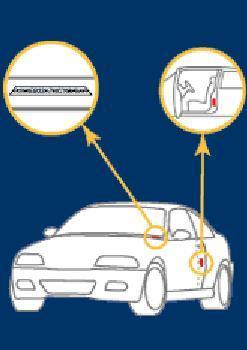 That car hurtling at you on the other side of the thin white line? Chances are one in five that it has an outstanding safety recall, according to a recent analysis.
Used-car history provider Carfax says there are more than 47 million cars in the U.S. with "open" recalls -- meaning recalls that have not been completed. That's up 27% from a year ago.
Many, of course, are cars equipped with the dread Takata airbags, but others have problems like hoods that may fly open unexpectedly, fuel pipes that can rupture in a collision, and brake lines that may corrode faster than expected.
Serious problems, in other words.
Work to be done
"Our data shows there's still much hard work to be done in addressing recalls," Larry Gamache, communications director at Carfax, said.
Gamache said it is troubling that the type of vehicle with the highest rate of unfixed safety issues is the family-oriented minivan, with one out of every 4.6 having open recalls.
SUVs are second at one in 5.1 vehicles, followed by pickup trucks and cars, each at one in 5.5 vehicles.
For all vehicles, Carfax said one in 5.4 are operating with an open recall.
The highest rates of unfixed vehicles were, in order, Texas, Mississippi, Alaska, Utah, and West Virginia, Carfax said.
Recalls can be fixed at no cost to the consumer at U.S. dealerships.
What to do
If you have received a recall notice in the mail, you should contact your dealer to have the repairs completed as quickly as possible at no charge. Dealers may sometimes not have the necessary parts on hand and there may be a delay.
Dealers are not required to provide you with a loaner while the repairs are made but it never hurts to ask.
To check whether there are outstanding recalls on your car, check SaferCar.gov or the Carfax recall check page.
---