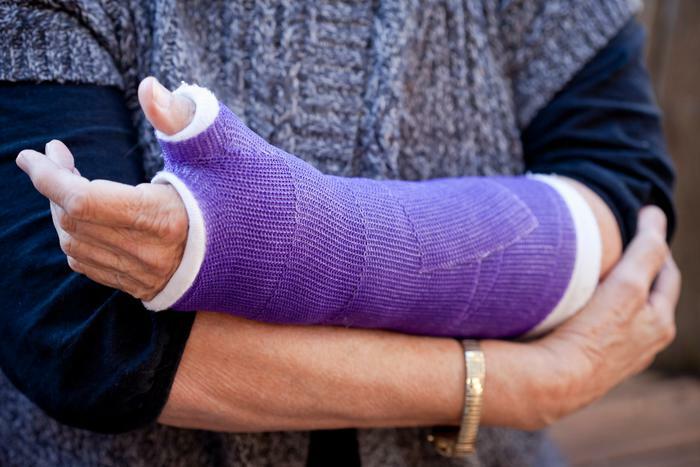 A new study conducted by researchers from the University of California at Los Angeles Health Sciences explored the bone health risks common among postmenopausal women who experience an injury. According to their findings, one bone fracture anywhere in the body can increase the risk of future fractures.
"Current clinical guidelines have only been emphasizing hip and spine fractures, but our findings challenge that viewpoint," said researcher Dr. Carolyn Crandall. "By not paying attention to which types of fractures increase the risk of future fractures, we are missing the opportunity to identify people at an increased risk of future fracture and counsel them regarding risk reduction."  
Protecting bone health
The researchers came to their conclusions after analyzing health records for over 157,000 women between the ages of 50 and 79 enrolled in the Women's Health Initiative study. They learned that postmenopausal women who experience one fracture are three to six times as likely to experience a subsequent fracture. 
This was true regardless of where in the body the first fracture occurred; this study analyzed bone breaks in the hip/pelvis, upper and lower wrist, lower leg and upper leg, shoulder, knee, and ankle. 
"Postmenopausal women and their physicians may not have been aware that even a knee fracture, for example, is associated with an increased risk of future fractures at other locations of the body," Dr. Crandall said. 
The researchers found that ethnicity played a role in subsequent bone fracture risk. Women of Hispanic, Black, and Asian Pacific Island descent had a higher risk for multiple bone fractures in later life than white women. The team hopes these results lead to future changes regarding health care policies and protocols for postmenopausal women's bone health. 
"Aggressive follow-up of postmenopausal women who experience initial fracture is indicated," the researchers wrote. "Our results will inform counseling, future guidelines, and the design of intervention trials regarding the selection of appropriate candidates for pharmacotherapy."