---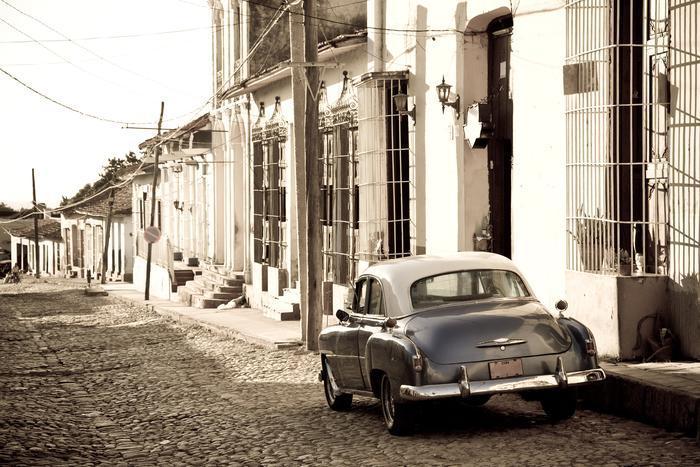 Before 1961 Cuba was a favorite American vacation spot in the Caribbean, with white sandy beaches and a rich Latin culture. The Cuban Revolution and the Cold War put an end to that.
Not long after Fidel Castro came to power the United States imposed an economic embargo on the island nation, just a short flight from Miami. Not only were goods and services blocked from passing back and forth, so were people.
But in recent years, both Cuba and the U.S. have quietly moved to ease travel restrictions. Today, it's possible for just about any American citizen who wants to travel to Cuba to do so. But what you can do once you get there can be limited.
Trips now common
According to The New York Times nearly a half million Americans now make the trip to Cuba each year, with the blessing of the U.S. government. But the government has very strict rules covering the itinerary.
Americans with a close relative living in Cuba have the most travel leeway. While other travelers need specific travel licenses from the Treasury Department, Americans who have proved a familial relationship with someone on the island can travel on a general license. Once there they can do pretty much as they please – even go to the beach.
Not so for other travelers. But if you work for or belong to a church or religious organization represented in Cuba, and can document that you are traveling to engage in religious activities, you can get permission to go.
By the same token, if your employment or academic involvement requires you to travel to Cuba for research, you may receive a license for travel. But the travel has to be all work and no play.
Educational trips
For everyone else there is a category of travel known as "people-to-people" tours, a legal loophole to the travel ban. To meet the legal guidelines these trips must be purely educational in nature and no, you won't be hitting the beach.
These tours connect American travelers to "everyday" Cuban people – artisans, entrepreneurs and ordinary Cuban citizens. You might visit Ernest Hemingway's home.
The closest you'll get to the beach is the Bay of Pigs, where U.S.-back Cuban exiles tried to invade the country in 1961.
Since people-to-people tours provide the only way for almost anyone to visit Cuba, they are enjoying explosive growth. A number of travel agencies now specialize in these trips.
Licensed providers
International Expeditions (IE) is one such travel company offering licensed people-to-people tours to Cuba. Its brochure promises an "unfiltered" view of the Island.
"While traversing the countryside and sipping coffee in small cafés, IE guests encounter working-class locals eager to share, learn and ensure lives and options are transformed," the company says.
YMT Vacations is another provider of people-to-people travel packages packages to Cuba. It recently announced its 2015 departure dates.
"We are excited to announce the 2015 departure dates for our best-selling Cuba program which features a myriad of people-to-people experiences," said company president Jerre Fuqua. "Over the past 2 years, YMT has been pleased to be among the select group of tour operators licensed to offer travel to Cuba."
Fugua says since launching in 2012, YMT has taken nearly 2,000 travelers to Cuba. The company says it will offer weekly departure dates beginning in January 2015.
Tour costs vary. YMT says its 8-day Cuban tour starts at $1999 per person and includes hotel accommodations in Havana and Cayo Santa Maria.
---