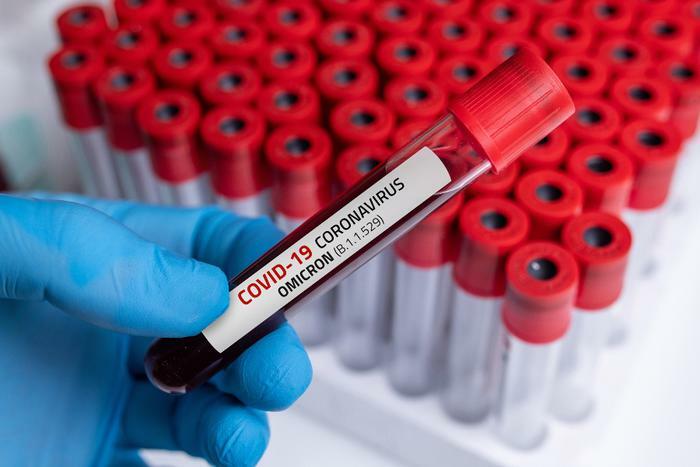 The Centers for Disease Control and Prevention (CDC) is recommending that all adults get a booster shot to protect themselves against the spread of the COVID-19 Omicron variant.
The announcement came within hours of President Biden directing both the CDC and the U.S. Food and Drug Administration (FDA) to use the fastest methods possible — but without cutting any corners — to get such vaccines approved and on the market if needed. 
The CDC's latest recommendation is a bit stronger than it was before the Omicron variant became a factor. Previously, the CDC's advice surrounding boosters was focused on adults 50 and older or living in a long-term care facility. Now the agency says everyone 18 and older should get a booster.
Omicron's wanderlust
South Africa was the first country to alert global health officials about the Omicron variant, but Dutch officials have now stepped forward to say they found an Omicron case that predated South Africa's discovery. 
On Tuesday, France and Japan reported their first case involving the variant. The Netherlands and France sounding the alarm is important because it signals that the Omicron variant is already winding its way through parts of Europe.
As for the U.S., the CDC said it is continuously monitoring variants using the country's variant surveillance system, which has reliably detected new variants when they emerge. "We expect Omicron to be identified quickly, if it emerges in the U.S.," the agency said in a statement.
New variant could affect the travel industry
With the Omicron variant growing as fast as it is, travel industry analysts are already questioning just how much it will impact travel. Some fear that conditions could go back to where they were a year ago when travelers were forced to scuttle their hopes of getting back to traveling. 
Lebawit Lily Girma -- an analyst for travel analysis site Skift -- said individual nations are going to have to be more proactive about travel this time around. 
"As the Covid pandemic continues to threaten the travel industry's recovery, the message is clear for travel leaders in the world's largest source markets. The same ardor they've placed on pushing for lifting restrictions and resuming global travel these last two years, must go to pressuring the U.S. government and the European Union to urgently act on global access to Covid vaccines now. Until then, as Omicron has just reminded us, tourism remains more vulnerable than ever," Girma said.
Biden agreed with that sentiment quickly when he placed a ban on travel from South Africa, but he said that is not the cure-all move.
"Travel restrictions can slow the speed of Omicron, it cannot prevent it," he said.