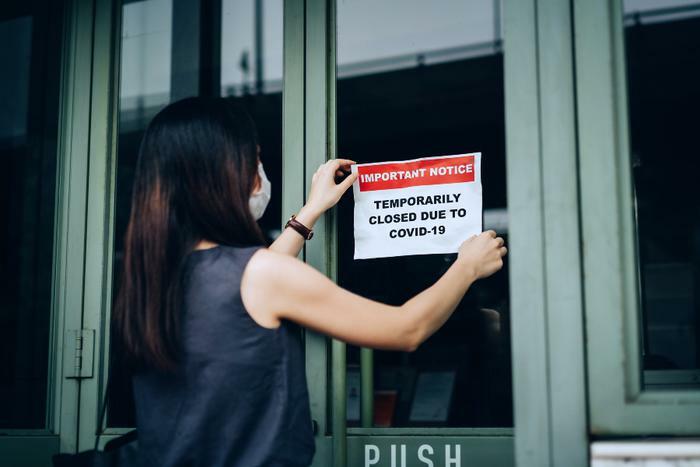 As the number of positive cases brought on by the Omicron variant trends upward, the number of diners eating out at restaurants in the U.S. is plunging. According to newly released data from OpenTable, the number of seated diners on Dec. 20 was 33% lower than the number of diners seated on the same day in 2019.
Cities and states in the Northeast U.S. got hit the worst. New York City's overall restaurant traffic is running 60% behind the 2019 numbers. Washington D.C. restaurant traffic is nearly half (53%) of what it was two years ago. 
Those two cities may head OpenTable's list, but they're not alone. Baltimore, Portland, Seattle, New Orleans, Maryland, San Francisco, Minneapolis, Cleveland, Cambridge (MA), Milwaukee, St. Louis, Chicago, and the states of Massachusetts, New Hampshire, Pennsylvania, New York, Delaware, Illinois, New Mexico, and Maine all reported unseated diner rates of 50% or more recently. Nevada was the only state to show higher numbers of seated diners when compared to 2019 levels.
Restaurants turn to Congress
The restaurant industry had been recovering, but it's finding itself going in reverse now because of closures related to staff infections and rising cases linked to the Omicron variant. Data from the Independent Restaurant Coalition (IRC) suggests that 86% of independent restaurants could close without relief. 
"Last month, many lost their ability to take on new debt due to low credit scores," the group said in an Instagram post. "If dine-in traffic continues, omicron may replicate the impact the delta variant had on restaurants."
In a letter to congressional leaders, the coalition said things were bad overall. However, conditions are particularly bleak for over 177,000 restaurants and bars that never had their applications for relief under the American Rescue Plan processed. To help reverse the course, the coalition asked for additional aid to get the industry through the crunch. To date, the IRC said 295 representatives in the House and 51 Senators have signed on to support refilling the Restaurant Revitalization Fund (RRF) grant.
"Time is up for our nation's 500,000 local, independent restaurants and bars, as well as the 16 million people we employ and the millions of farmers, fishermen, beverage distributors, and others up and down the supply chain," read the letter. "Restaurants serve our communities, employ families, and feed our economy. We need your help so we can continue serving you for years to come."